One of the premium hotels in Las Vegas – Waldorf Astoria was our destination just before the world turned upside down. We stayed in Junior Suite and City View basic room during our 7-day stay.
About the Hotel
Located in the center Strip area of Las Vegas, this 47-story building used to be Mandarin Oriental between 2009-2018. The upper floors of the building are reserved for condominiums and the lower floors for hotel rooms. The Waldorf Astoria Las Vegas is part of the CityCenter complex, together with ARIA Resort & Casino, Vdara Hotel, The Crystals luxury shopping mall, and Veer Towers.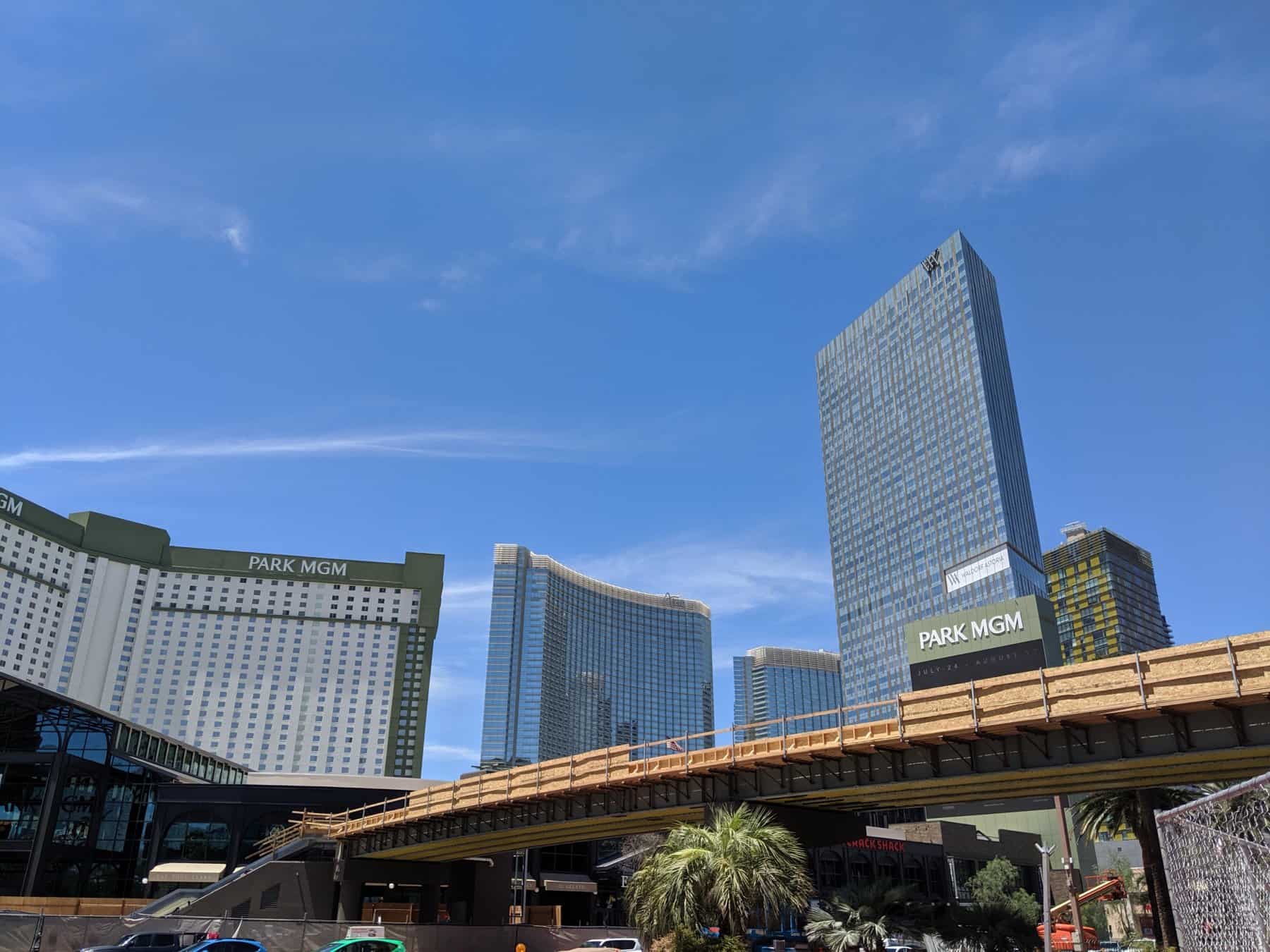 Waldorf Astoria Las Vegas is a non-gaming hotel, so you don't find a casino downstairs. The hotel is also part of Hilton Hotels & Resorts, so members should receive loyalty benefits based on their status level. In our case (Hilton Diamond) we got an upgrade on our second visit, and the usual dining credit.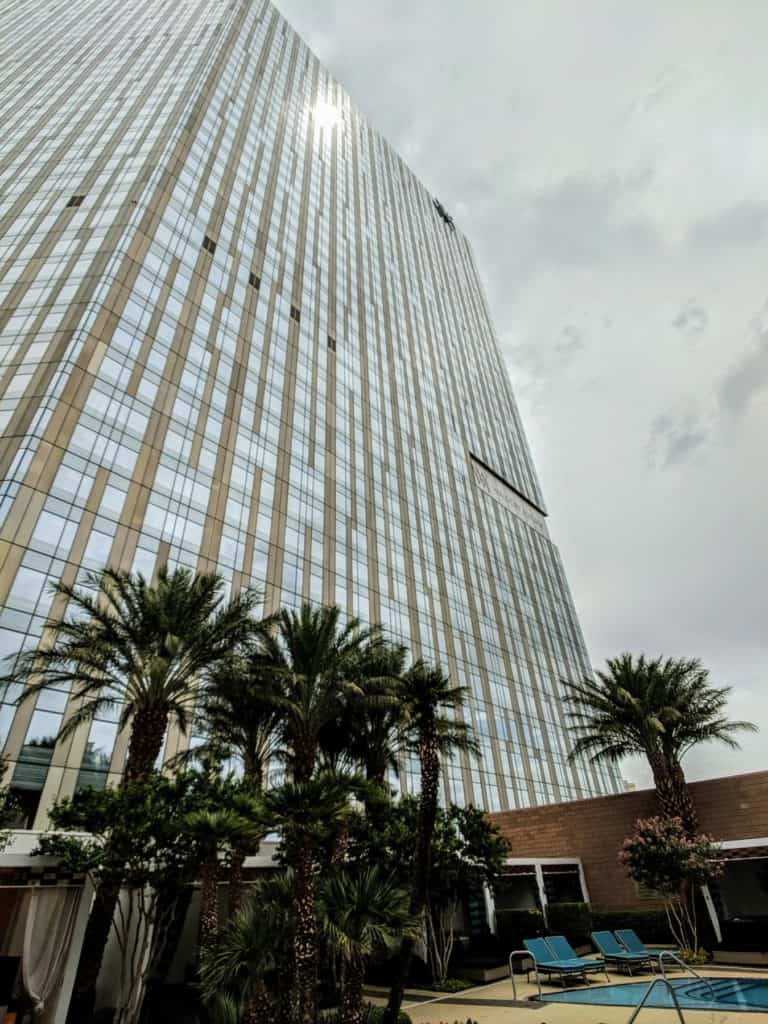 The first thing you notice after entering the Waldorf Astoria building, is the mandatory "elevator game". You can't reach your room directly from the ground level, instead you have to go to either 3rd or 23rd floor first. From security point of view, this makes sense – but most visitors will consider it as an annoyance.
The hotel reception and the lobby is located on the 23rd floor, which has great views overlooking the Las Vegas Strip.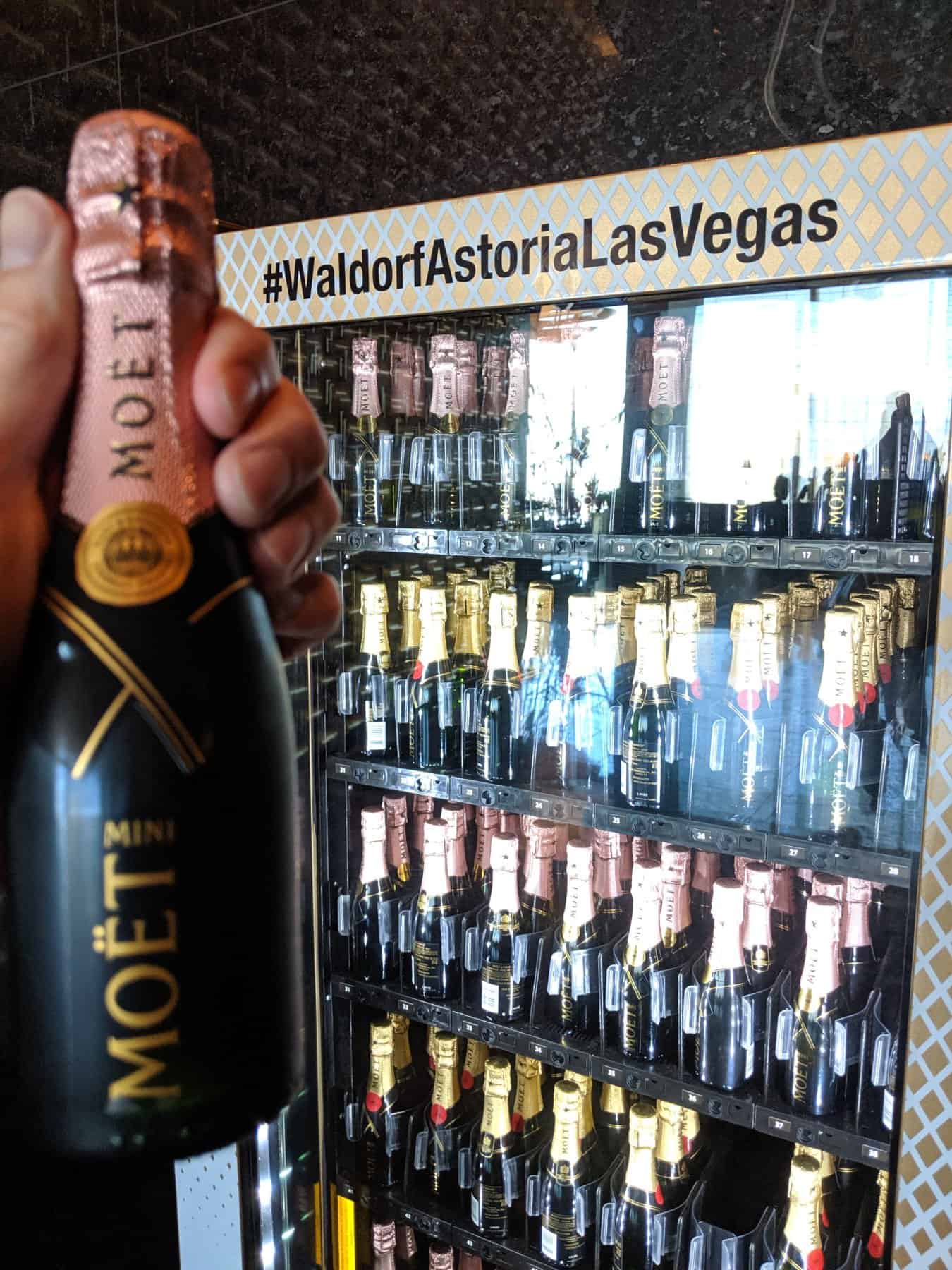 What is Hilton Impresario Program?
Impresario is Hilton's preferred Partner Program for their premium bands – Conrad, LXR, and Waldorf Astoria. The program allows you to receive extra perks – but the booking must be done through specific travel agents. The Hilton Impresario perks are as follows (August 2022):
– Daily complimentary full breakfast for up to two people per room
– A complimentary room upgrade, subject to availability at check-in
– A $100 property credit once per stay
– Early check-in and late check-out, subject to availability
– Double Hilton Honors points
Interested in Impresario bookings? I can recommend two travel agencies: Propeller Travel and TravelZork. I have used both in the past to make Impresario bookings.
Waldorf Astoria Las Vegas Junior Suite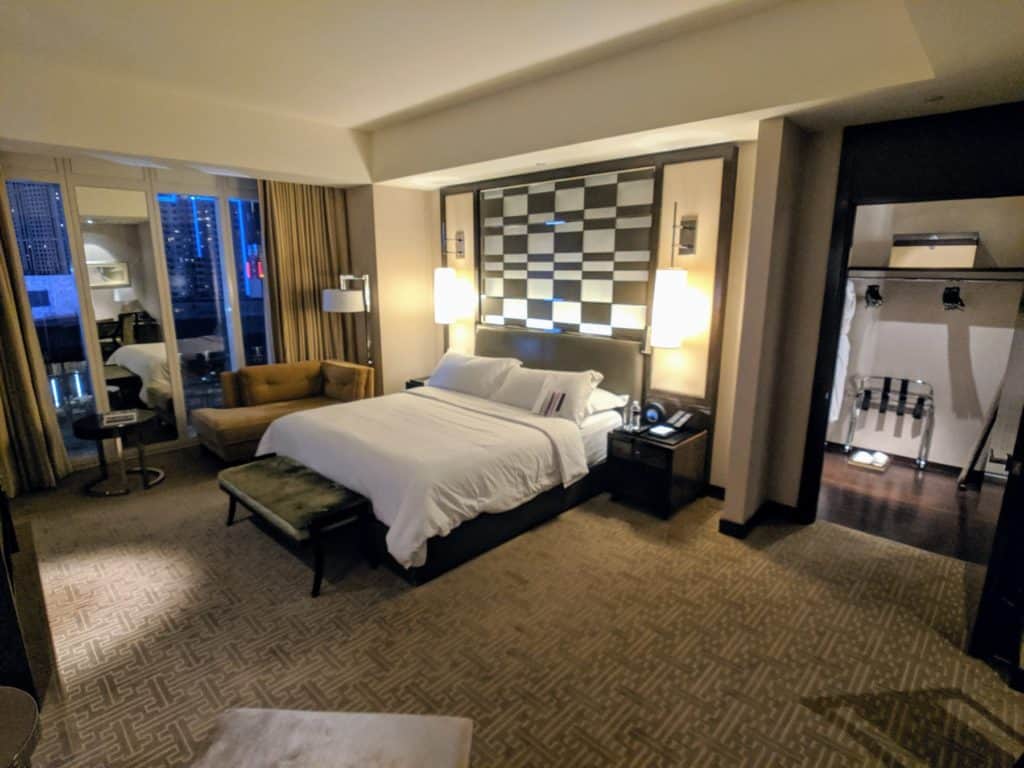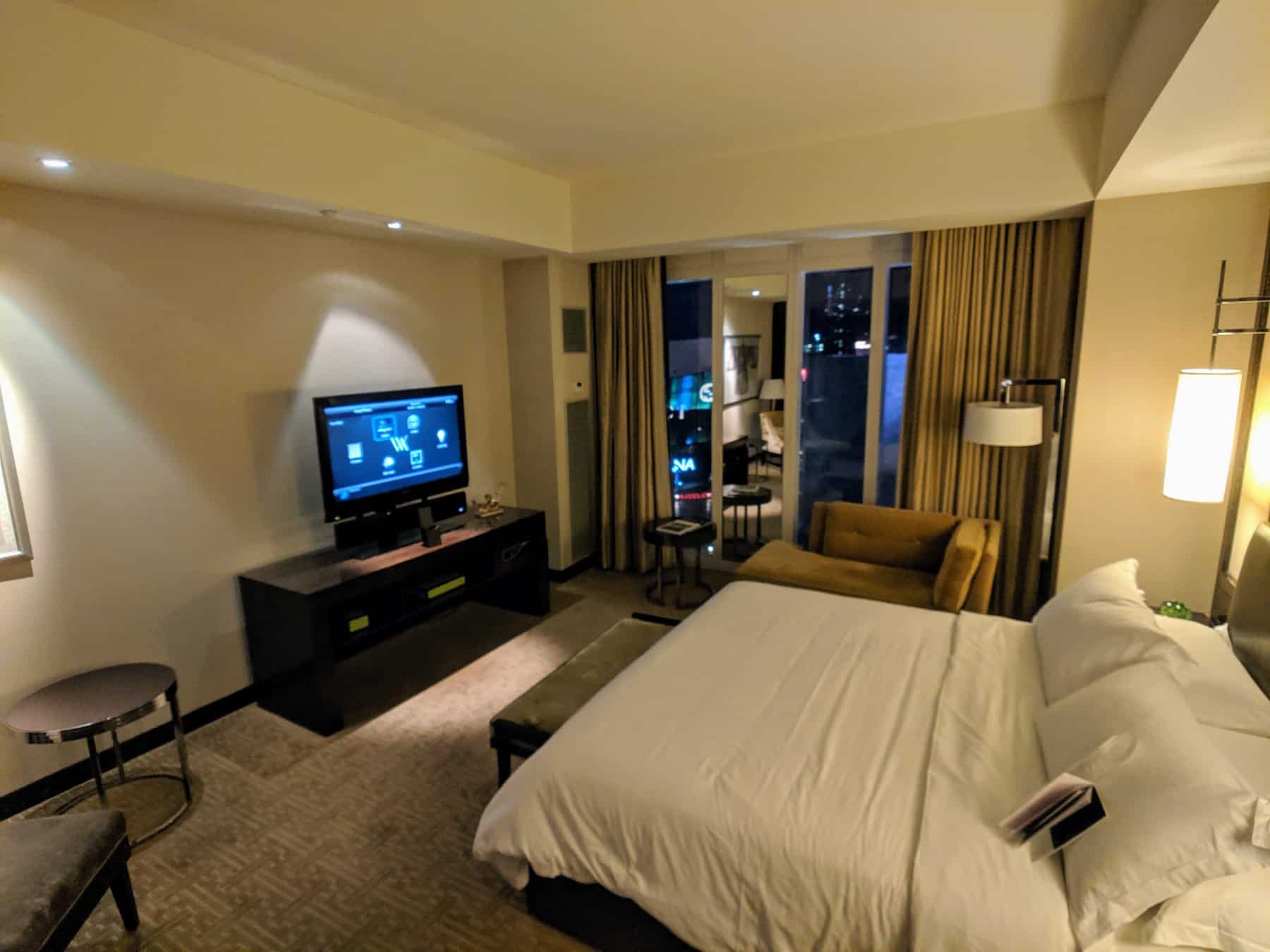 Video tour of the Junior Suite (YouTube)
Waldorf Astoria Las Vegas City View Room
While smaller than Junior Suite, the City View room is still more than adequate for a single traveler. There is a small working area and a sofa in the room, so even a short remote working trip is totally doable. The large bathroom has a separate shower and a full-size bath.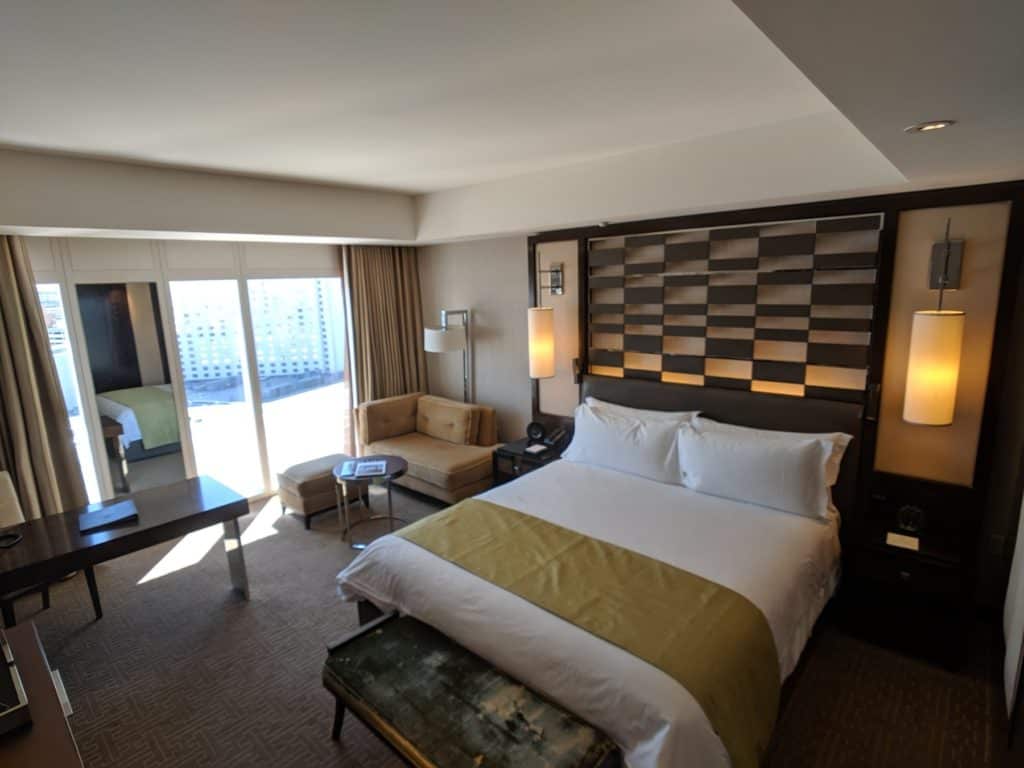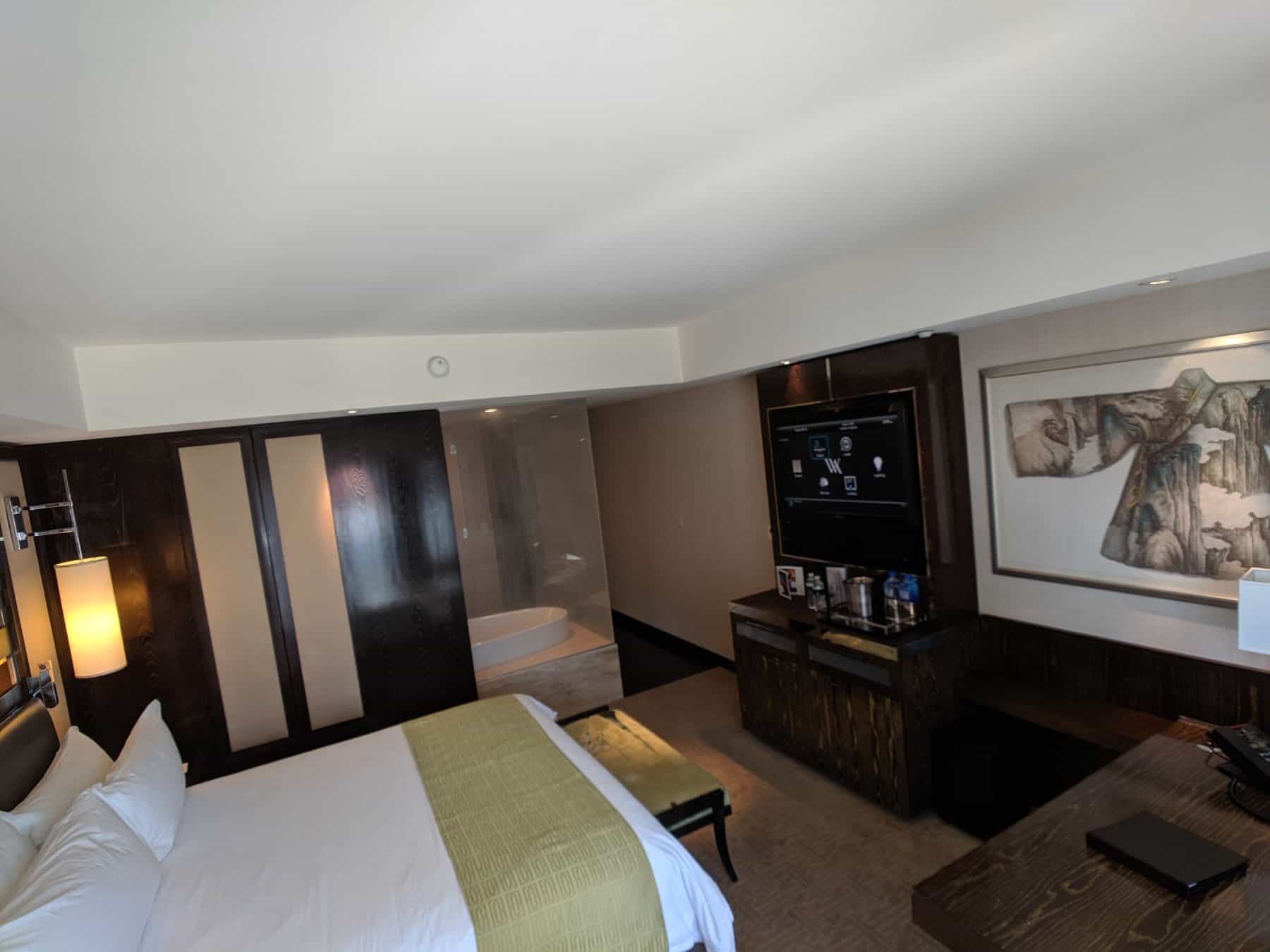 Pool and Gym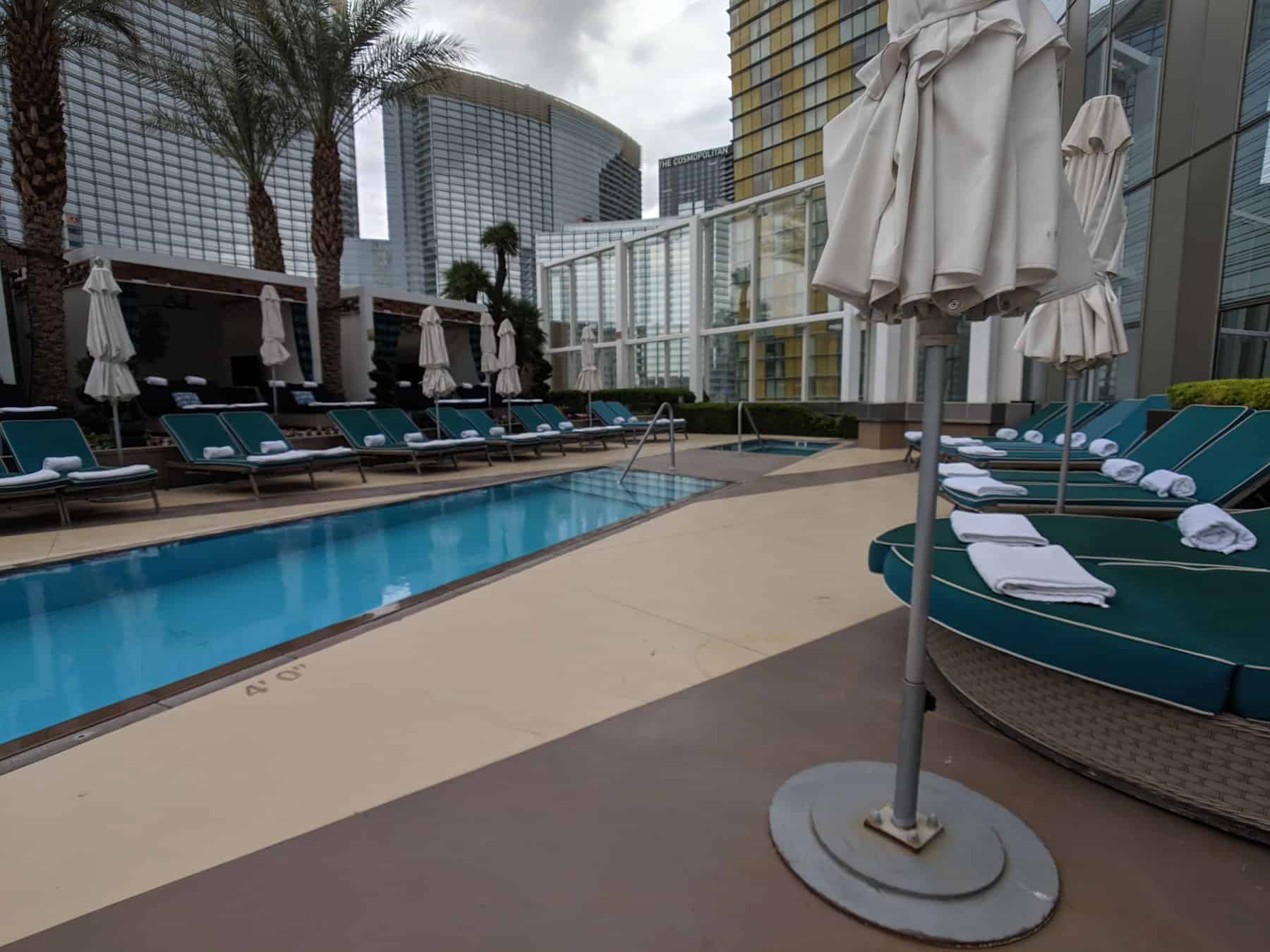 The pool area is among the best in Las Vegas – if your intend to relax and chill. Unfortunately, that applies to poolside service as well, which was slow and not very attentive.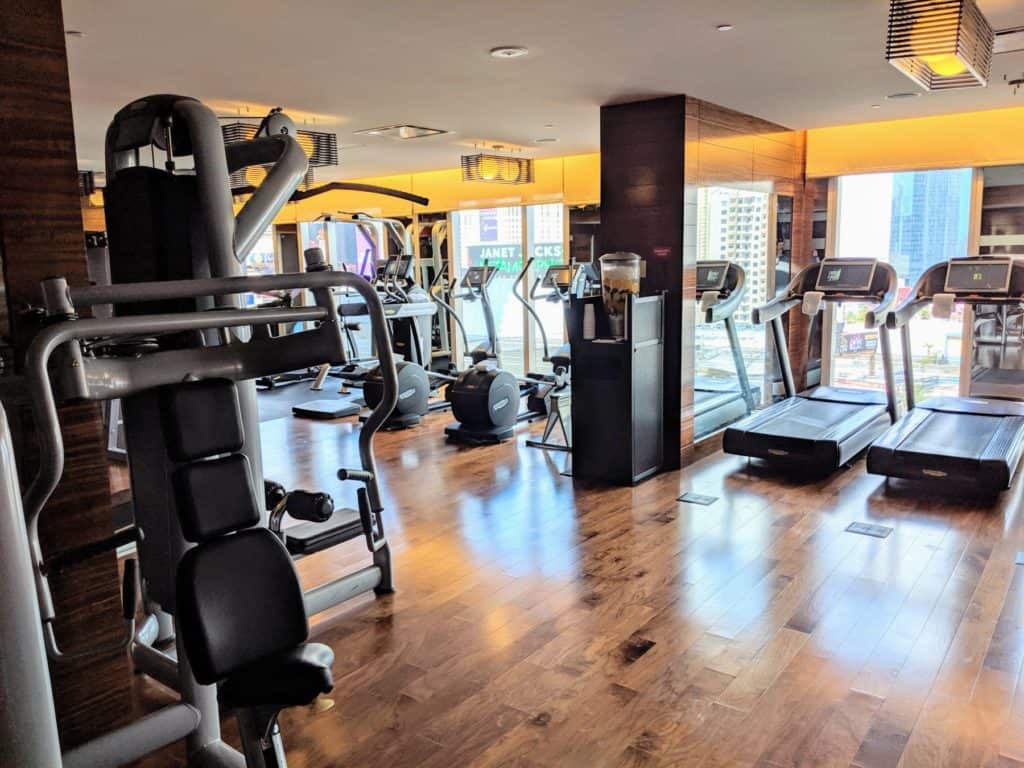 There is also a well-equipped fitness center, two-floor spa, and a yoga studio.
Dining options at Waldorf Astoria Las Vegas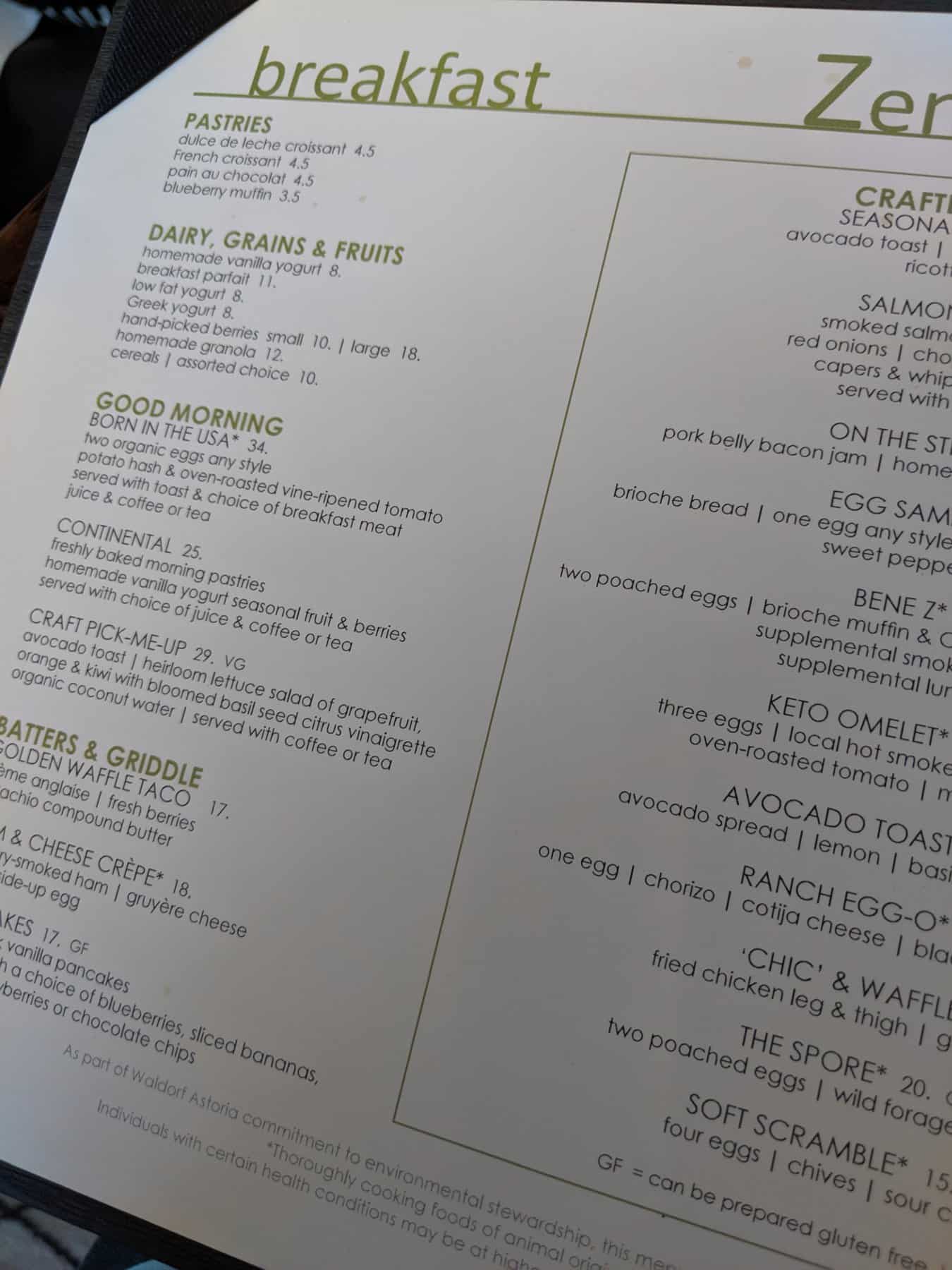 There are only a few options for dining inside the Waldorf Astoria building. On the third floor of the hotel, you will find Zen Kitchen, serving classic American cuisine, including breakfast (see the menu above). Zen Cafe is located next to the Zen Kitchen, offering take-out quick bites. Other options are Skybar and Tea Lounge, located on the 23rd floor, next to the hotel lobby.
Conclusion
Please find the latest and updated (2022) information regarding Waldorf Astoria Las Vegas here.
If you are interested in more Waldorf Astoria -related stories, check our review of Waldorf Astoria Bangkok.
Pros
Relatively modern luxury hotel
Nice rooms
Very chill pool area (not for party people)
Champagne vending machine
Cons
Insufficient noise insulation
The "elevator game"
Non-existent Hilton Diamond loyalty recognition
Plenty of issues with internet connection
---
More Las Vegas hotel reviews:
How to get to Las Vegas? Read our business class flight reviews: