Looking for the newest hotel in Las Vegas? Or are you searching for the best Hilton experience in Las Vegas? I had a chance to visit both Conrad and Crockfords during the scorching July 2022.
Resorts World Las Vegas Location
Massive Resorts World Las Vegas complex consists of a shopping mall, casino, and three Hilton hotels – Las Vegas Hilton at Resorts World, Conrad Las Vegas at Resorts World, and Crockfords Las Vegas. A total of 3506 rooms makes Resorts World Las Vegas the largest Hilton hotel property in the world. As a comparison, the biggest hotel in Las Vegas is The Venetian Resort (including the Venetian and Palazzo) with 7092 rooms.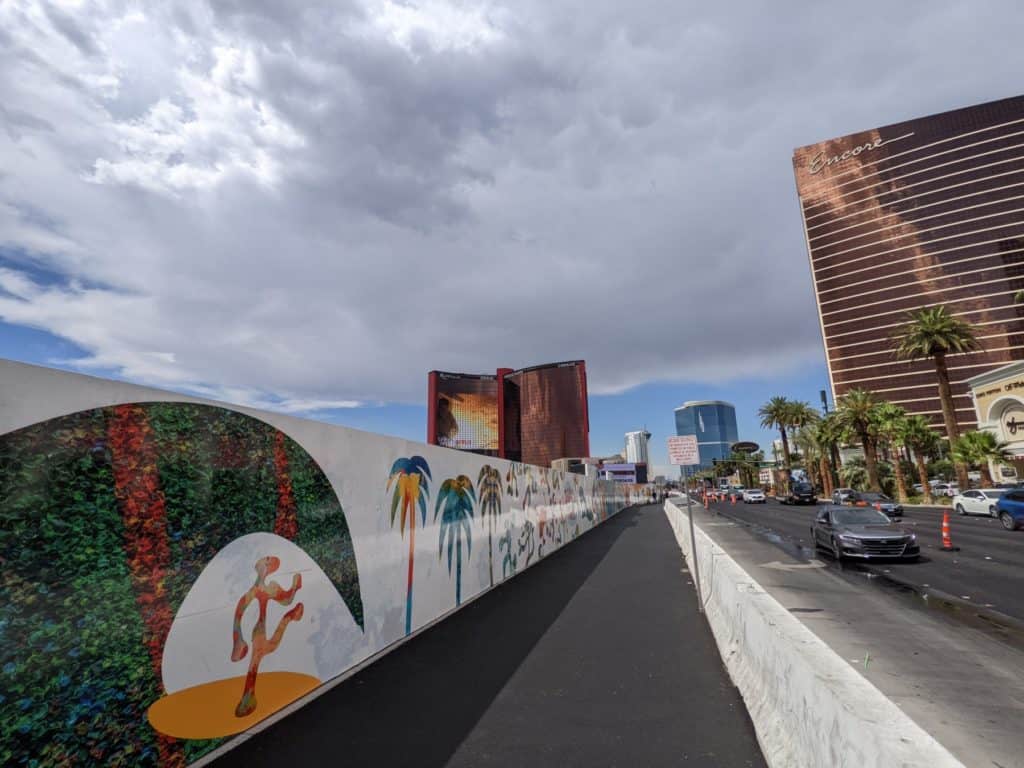 Resorts World Las Vegas complex is located on the northern end of the Strip, roughly a block north of the Fashion Show Mall. Some might consider the location a bit far from the "action" of the center Strip area (near Flamingo and Caesars Palace). But choosing Resorts World allows you to bypass the worst traffic jams of the Strip. The hotel complex is also close to downtown Las Vegas and shopping malls. For example, Premium Outlets Las Vegas North is a few minutes drive away.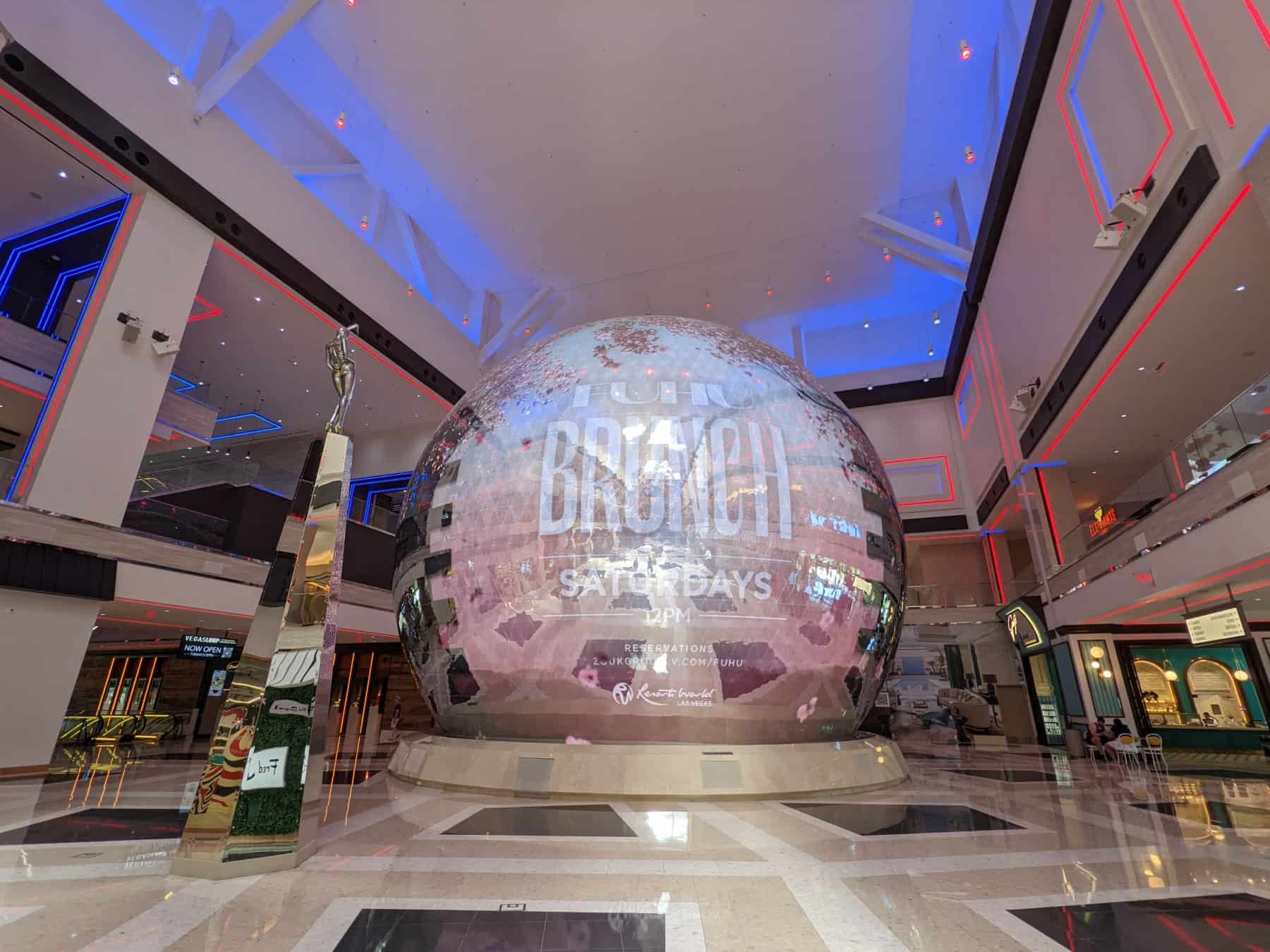 Resorts World Las Vegas has a dedicated rideshare pickup spot on the east side of the building complex. It's clearly marked and easy to find but requires a lengthy walk from the hotel lobbies.
Conrad Check-in
The Conrad lobby is like the other Las Vegas casino hotels. During busy times long queues extend far into the center area of the entrance hall. If you have a Hilton Gold or Diamond status, there is a separate lane with many attendants serving those customers.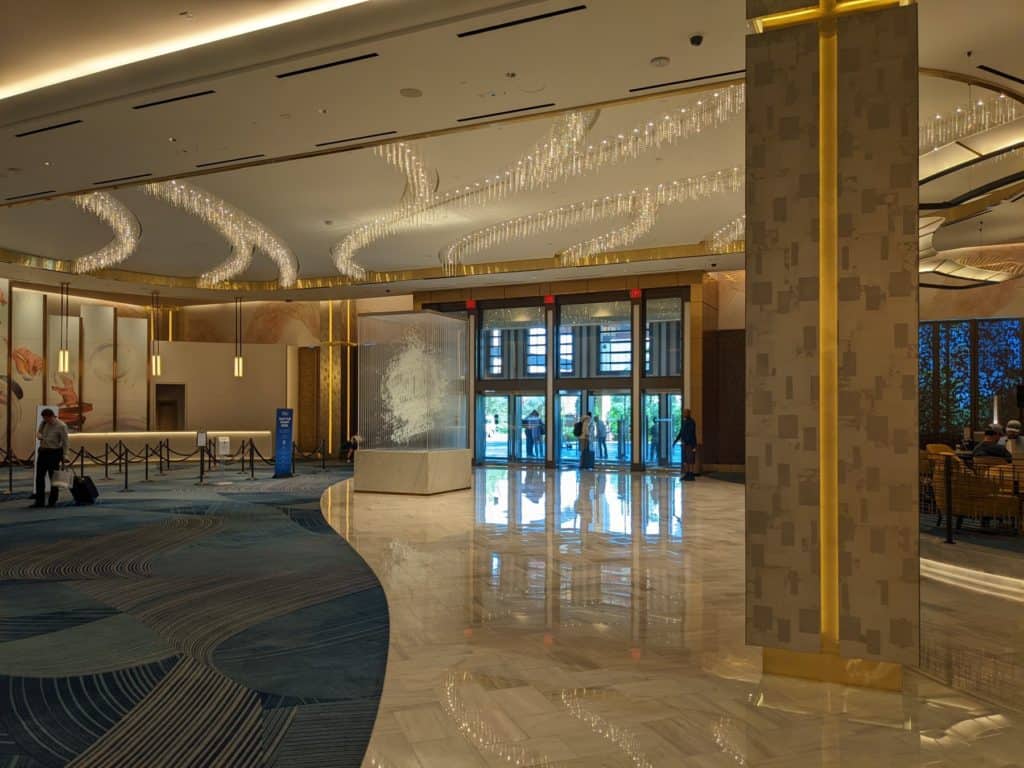 During my visit, I checked in on Friday at around 11:00 using Diamond lane. At that time it was not busy at all, with only one person in front of me. The whole process was fast and the service really friendly. No room upgrade "was available" nor was there any extra elite recognition. On the other hand, the room was ready for me immediately, over 3 hours before the standard check-in time (15:00)
Conrad King Bed Premium Room
My initial thought after stepping into the room was – "Have I been here before?". There is absolutely nothing special in the room, you could imagine being in (almost) any other 4-star hotel in Las Vegas. It was still an okay room, just very basic.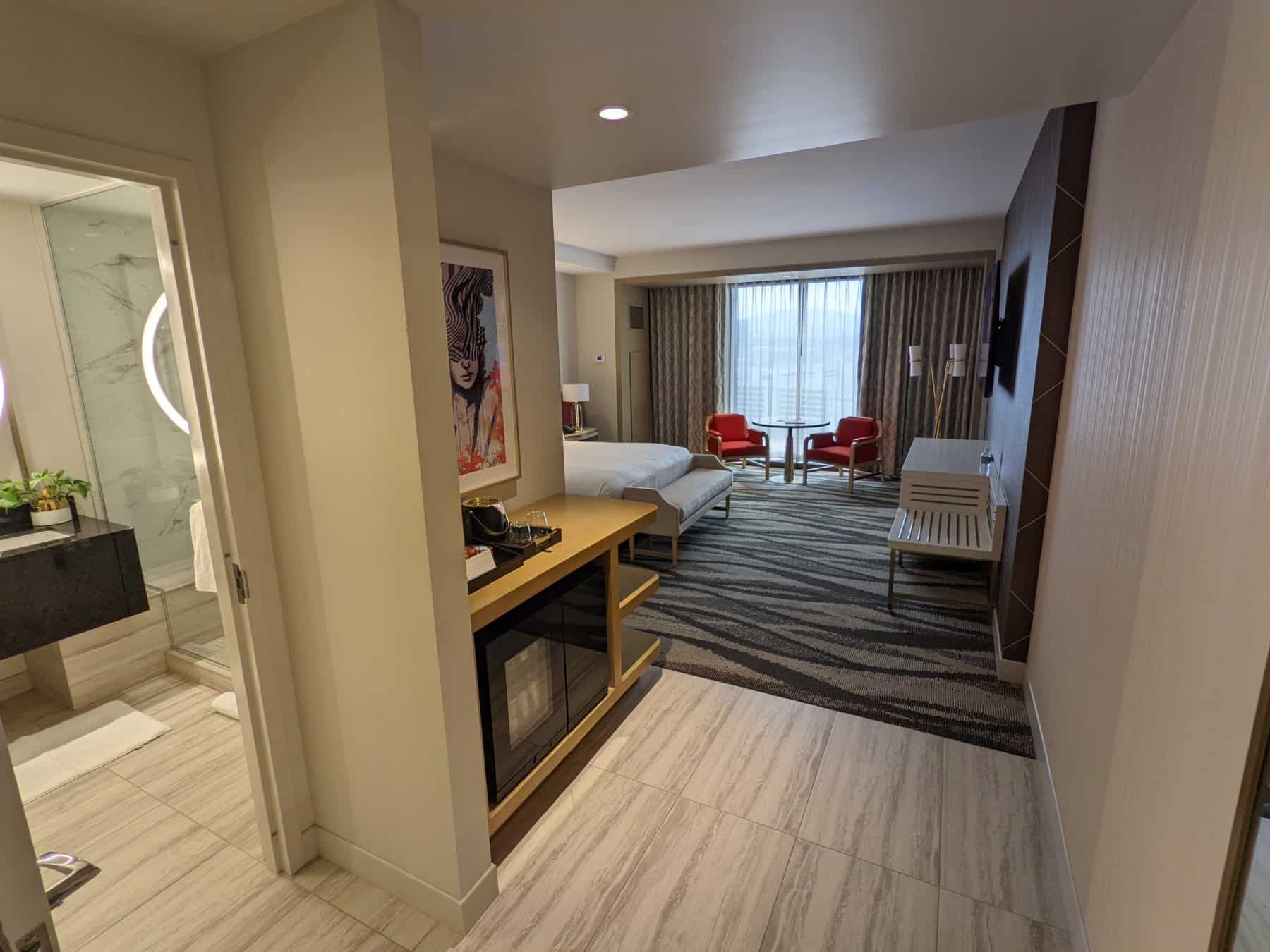 The charging options were pretty good, with one power plug and three USB ports (both A and C) on both sides of the bed. Also, the alarm clock has a wireless charging platform and a couple more USB ports.
The light switch setup was way too minimal for a such modern hotel – there were only two options, on and off.
Big screen TV was similar to LG Nanocell than in Crockfords. The television was modern and provided superb picture quality. Unfortunately, I couldn't stream movies from my own devices since the built-in Google Chromecast didn't work at all.
The king-size bed was wide and very comfortable, so the essentials for a good night's sleep are there. But if your room is facing south (poolside), the loud music starts to blast around 8 AM. My room was on the 16th floor, and the music was mildly disturbing – but nowhere near as bad as the situation at Circa Las Vegas.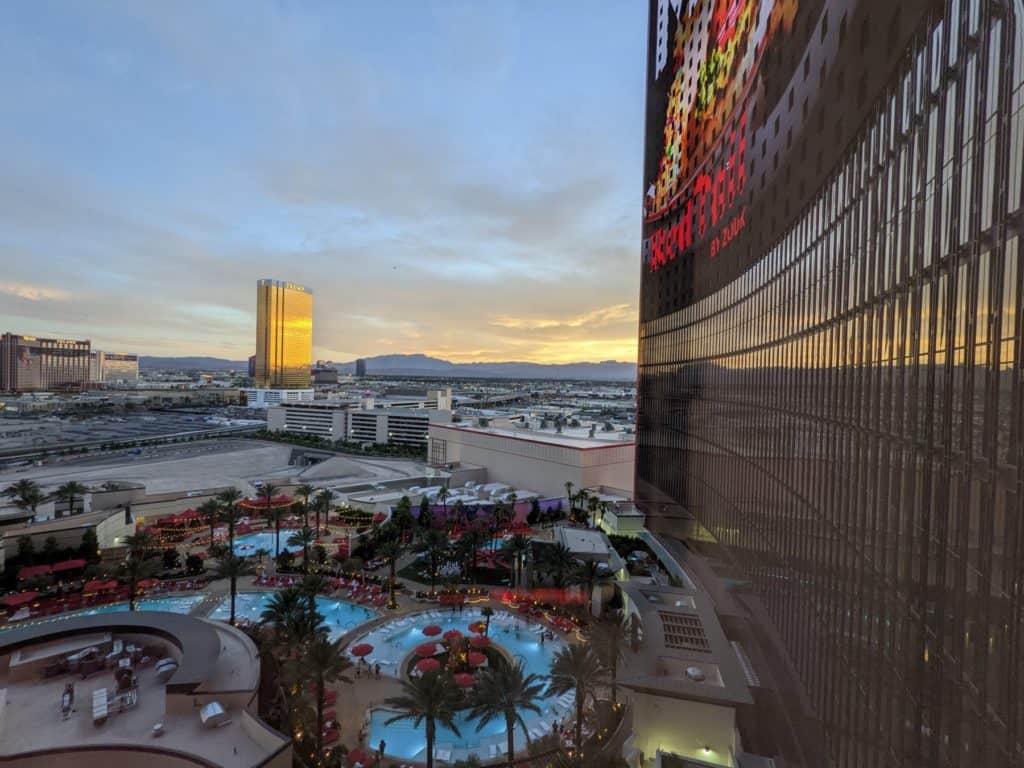 The room service concept was quite unique, called "On The Fly". Basically, you need to install the Grubhub app and make an order through that. Not all the restaurants in the hotel were available, but the food selection was still relatively wide.
Conrad Check Out
During my check out time, around 11 am, only one person was working on the Diamond desk. That wasn't an issue as the queues were non-existent on that Sunday morning.
Crockfords Check-in
Crockfords lobby is a completely different experience than Conrad's (or most of the Las Vegas hotels). It has a luxury ambiance – a quiet atmosphere, high ceilings, classic sofas, and all that. During my check-in on Monday at around 12, only one person was in the queue. The front desk attendant was friendly but got a bit confused with my Impresario booking. At first, my Hilton information (including the status) was missing from the booking, and I had to remind them to double-check the benefits. In the end, everything went well and on top of the normal 25 USD daily food & beverage credit, I got 33 USD daily breakfast credit and a one-time resort credit of 100 USD.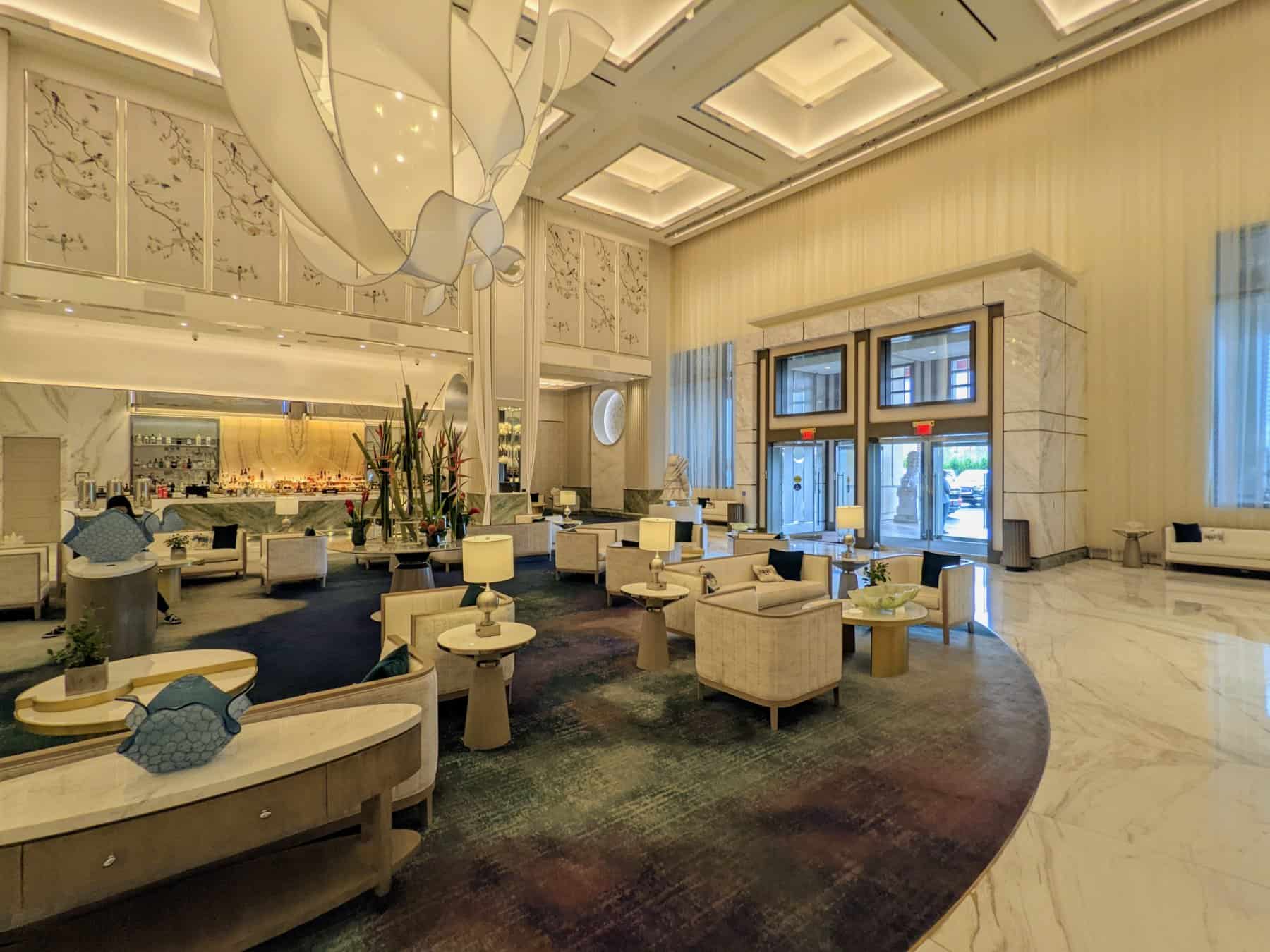 That all sounded quite nice until I found out that out of 40+ restaurants in Resorts World, the Gold/Diamond F&B credit was valid on one (1) restaurant. Similarly, the Impresario credit was also valid only on one (1) specific restaurant – which was different than the Gold/Diamond one.
After the credit situation was fixed the attendant informed me that no upgrades were available (surprise). I was also told that the room was not yet ready. In the end, the room became available around 14:00 – about one hour before the default check-in time.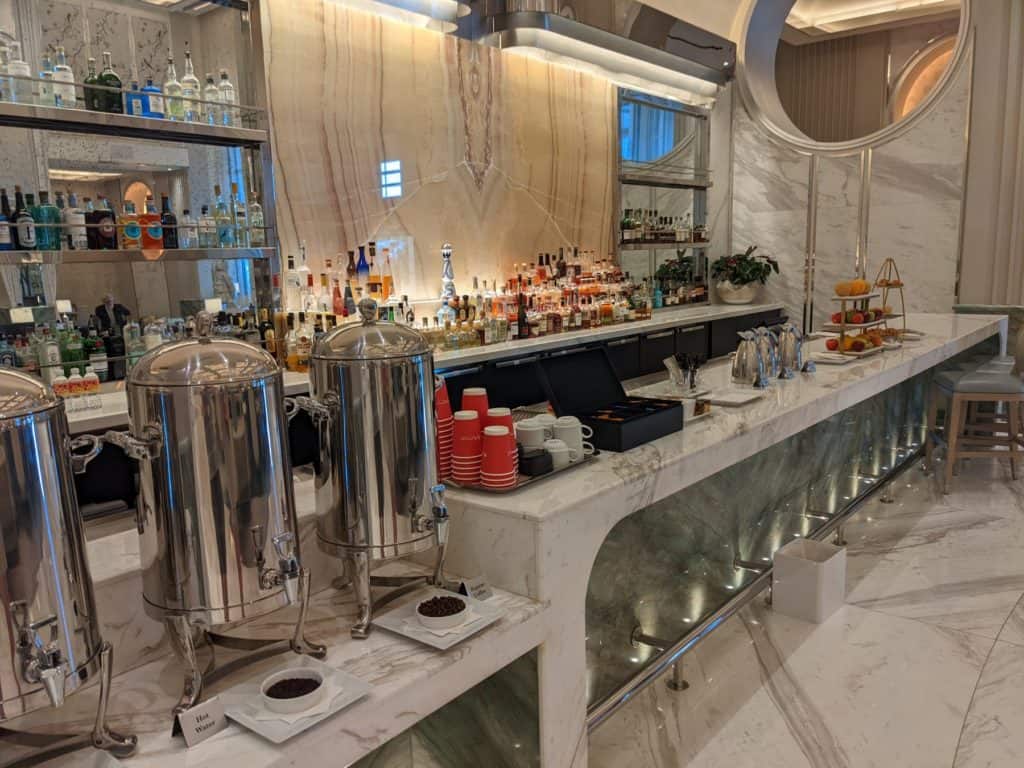 Crockfords Strip View Superior Room
My first impression of the room at Crockfords – High ceiling, but otherwise very normal room. In fact, it was not much different than any other relatively new hotel room in Las Vegas.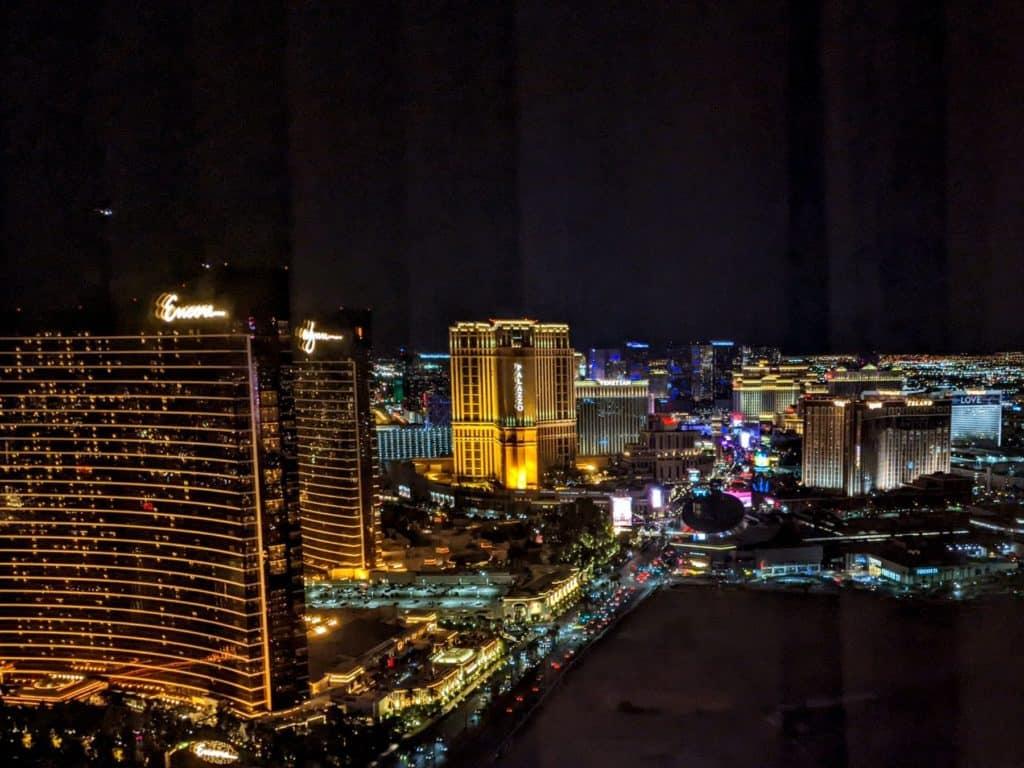 The south-facing views from the 60 floor were spectacular, especially during the sunset and nighttime.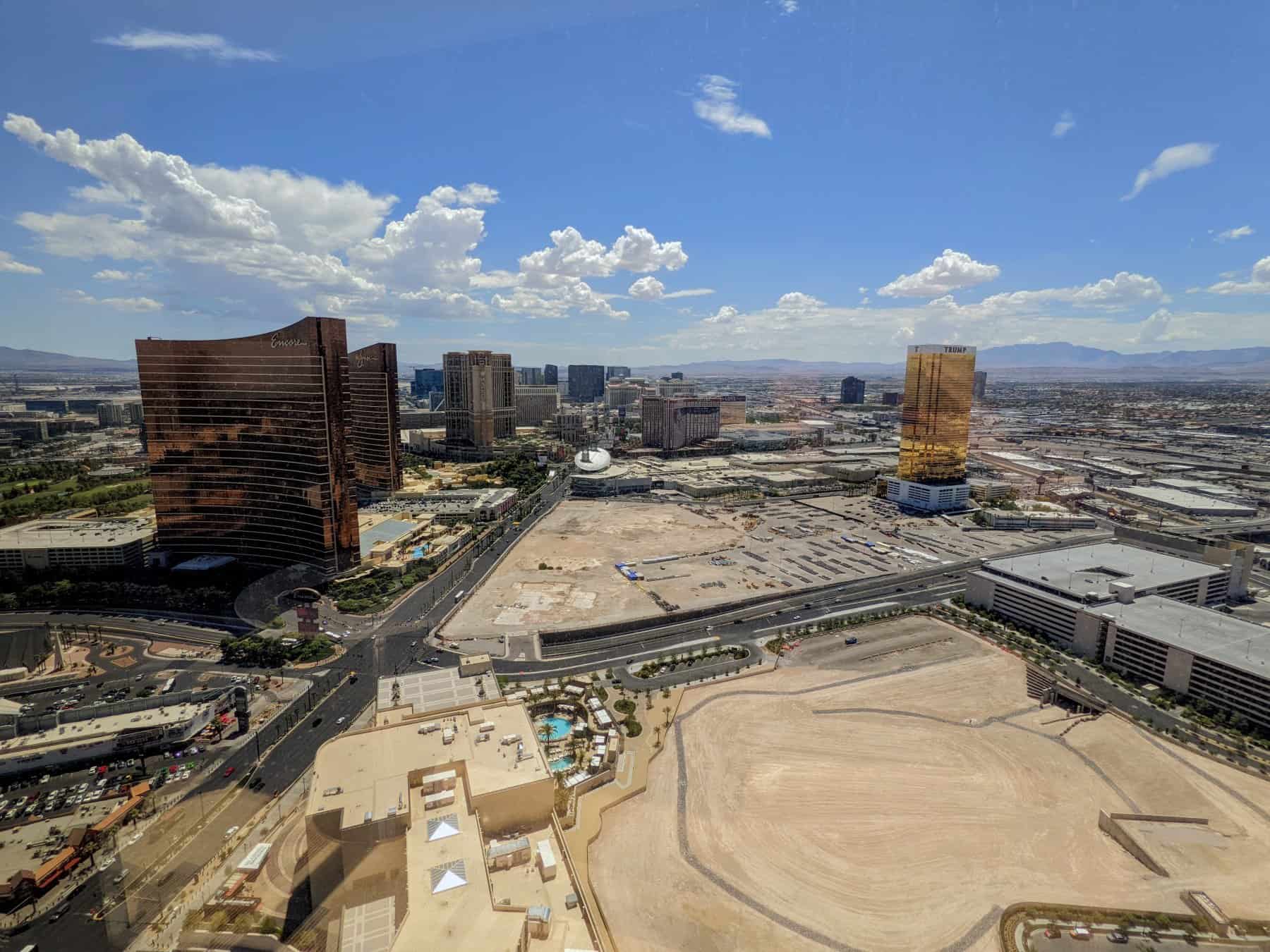 The king-size bed was very comfortable to sleep in. It was soft enough for me but still offered support in the right places. In the end, I slept fabulously every night. The only downside related to sleep was the slight noise from the hallway. I found out that the soundproofing between the room and the corridor was terrible, you could hear even the smallest sounds from the outside. Luckily there were not too many people wandering the hallway.
The entertainment section is also pretty well covered. The room has a nice LG Nanocell television with excellent image quality and a separate soundbar below it.
Like the rest of the room, the bathroom facilities were just fine, nothing special there. And as expected in Las Vegas, the water pressure in the shower is somewhat low also in Crockfords.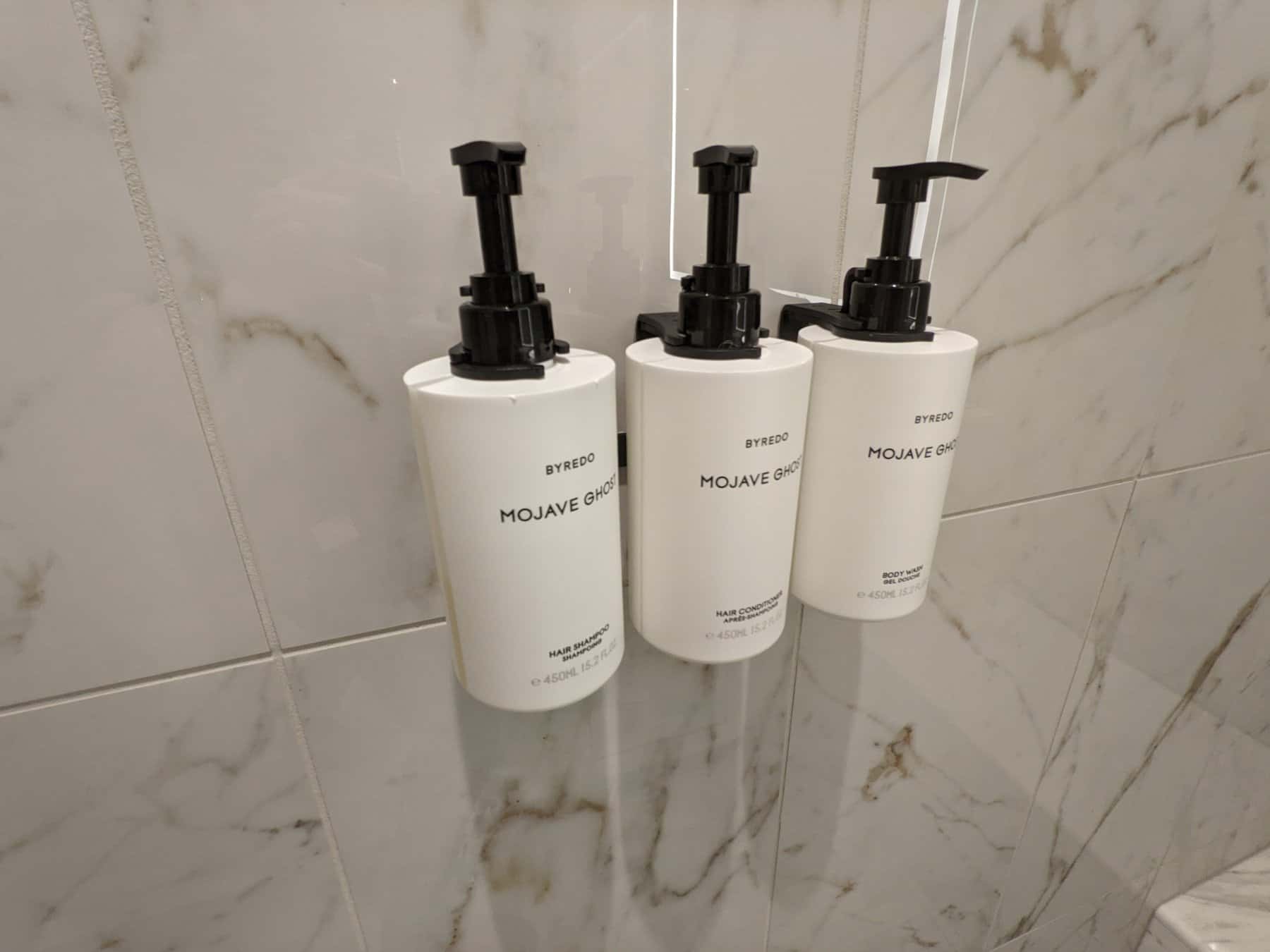 As a special feature, there is a Theragun Elite in the room. It's a percussive therapy device for deep muscle treatment.
Crockfords Check Out
I had a late flight leaving Las Vegas so I was hoping for a late check out. On paper, the possibilities look great, as both Hilton Diamond and Impresario offer late check out – based on availability, of course. So I wasn't hugely surprised when the front desk informed me that they could only give 1 hour later check out time.
Resorts World Las Vegas Restaurant options
Resorts World offers a wide range of bars and restaurants. Out of 40 different venues, you are guaranteed to find something for your taste. There are fine dining options like Carversteak, Brezza, or Ray Garcia's Viva. For a more casual dining experience, you have for example Suns Out Buns Out, Red Tail, Mulberry Street Pizzeria, Crossroads Burger, and Agave Bar and Grill. On top of that, there is a huge food court filled with Asian street eat restaurants.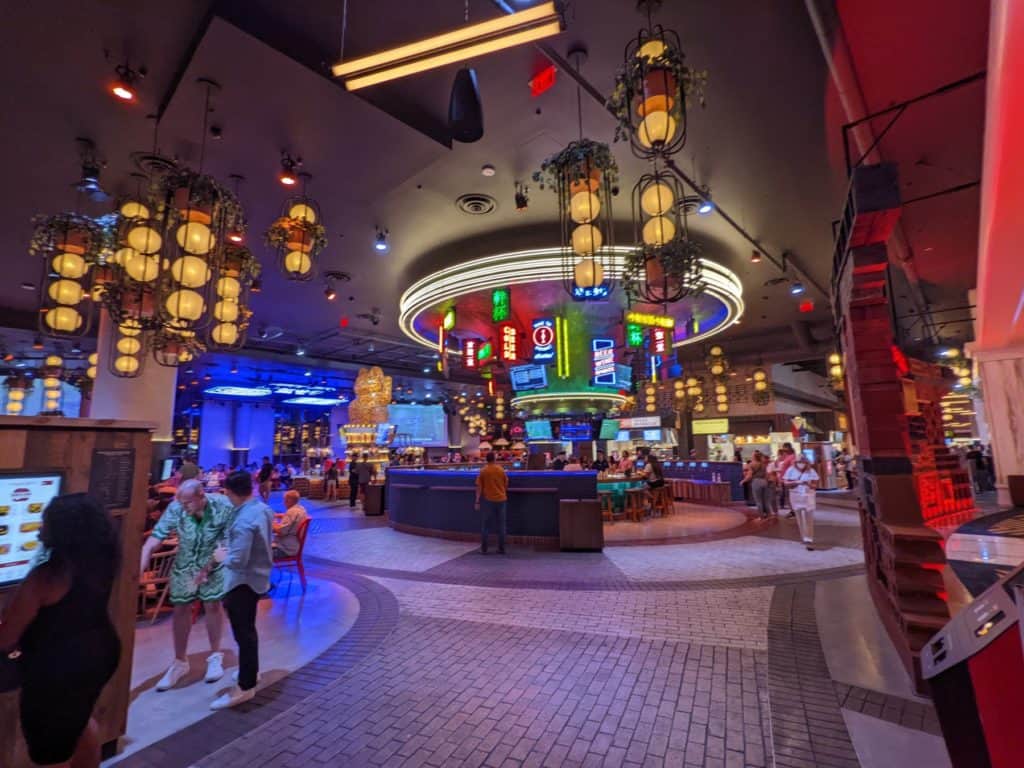 So all is good unless you want to use Hilton F&B credits. Those are limited to a single restaurant, Dawg House Saloon. With Hilton Impresario credits the situation is not any better, you can use those credits only at The Kitchen. Either one of those restaurants is among my top 10 in Resorts World.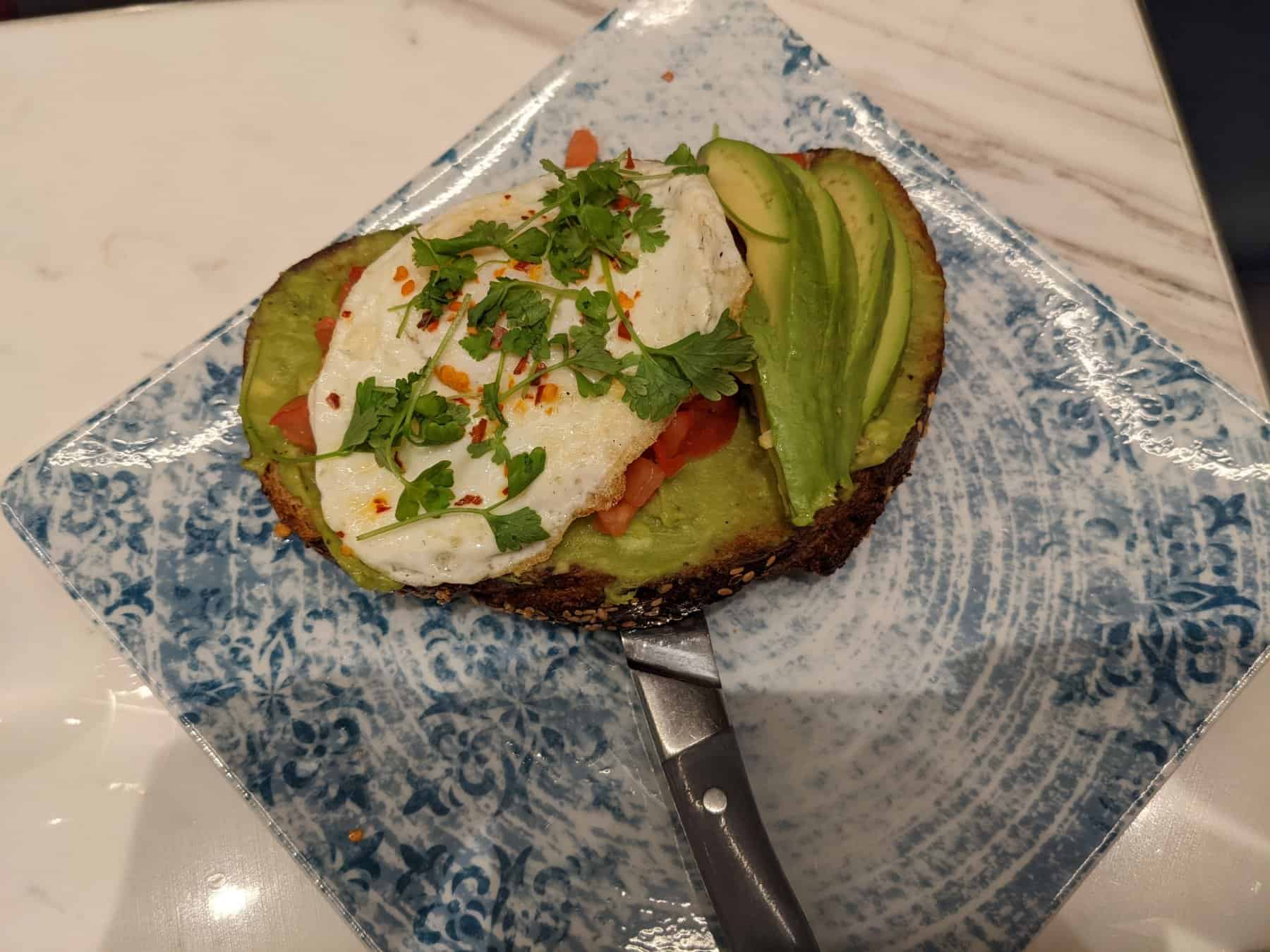 My favorite restaurants during my visit were Kuru Kuru Pa Yakitori (at the food court), Fuhu, Viva by Ray Garcia, and Sun's Out Buns Out for a quick breakfast bite.
In addition to Resorts World restaurant offering, there are a few other good restaurants just across the street. On the other side of the Strip, you have highly rated Tacos El Gordo, and next to it Peppermill Restaurant and Fireside Lounge.
Resorts World Las Vegas Pool and Gym
Resorts World has a big and well-equipped gym but unfortunately (for Crockfords' guests) shared with all three hotels. During my visits there it was a bit crowded but still plenty of free machines available.
The pool area is very nice, at the moment it's probably one of my favorite pools in Las Vegas (maybe Waldorf Astoria is still number one for relaxing). There is a total of 6 different pools, with one of them dedicated to kids. One of the pools is reserved for Crockfords' hotel guests and cabana rentals. And if you want to splurge, you can buy access to a separate VIP infinity pool.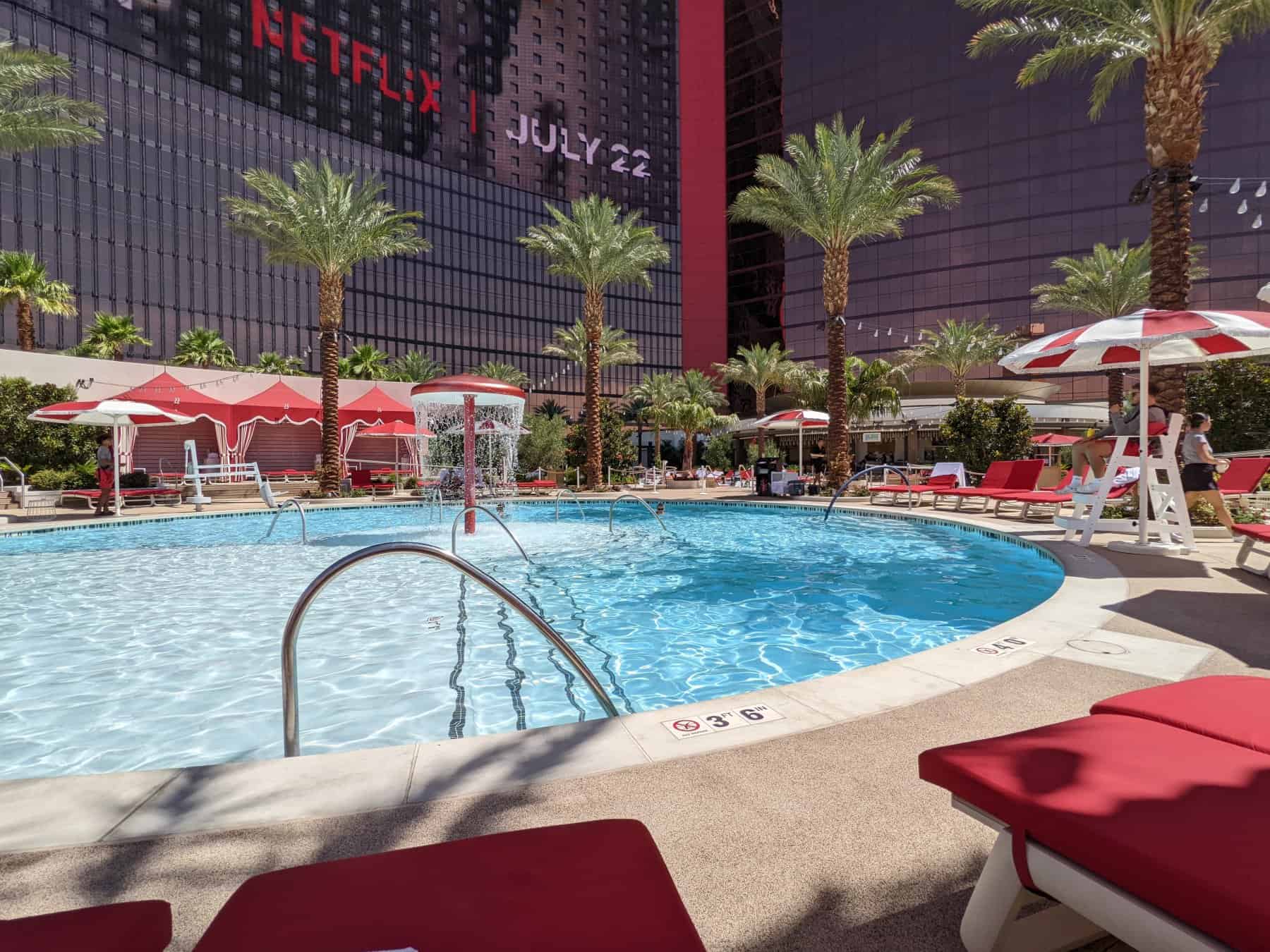 During my stay the pool wasn't terribly busy, I managed to find free sun loungers each time. The service was relatively fast at the Crockfords pool area, but be prepared to pay top dollar for the drinks there.
Conclusion – does it make sense to visit Conrad or Crockfords at Resorts World Las Vegas?
With current pricing (especially weekdays), both Crockfords and Conrad are great candidates for Hilton Diamond/Gold members looking for a relaxing stay in Las Vegas. Yet, the basic rooms are nothing special – they could be from any other 4-star hotel in Las Vegas. Also, Hilton's loyalty benefits are limited. No upgrades, only one restaurant to use F&B credits, and one or two extra hours for late check out – if you are lucky.
Would it make sense to pay extra for staying at Crockfords?
With decent Impresario prices and Hilton status, probably yes. In addition to the extra F&B credit, you get access to a separate pool, and the check-in experience is much more satisfying.
Would I visit again? If the price is right, yes.
Resorts World Las Vegas – Benefits Summary
Crockfords Las Vegas is part of the Hilton Impresario program, which stacks on top of the Hilton Gold/Diamond benefits. So you can get a total of 58 USD daily food and beverage credits per person, and a per-stay resort credit of 100 USD. Also, there should be a higher chance of upgrades, but at least in my case, that benefit did not materialize.
Note that usually, it's possible to book also Conrad hotels under the Impresario program – but Conrad Las Vegas is one of the excluded hotels.
What is Hilton Impresario Program?
Impresario is Hilton's preferred Partner Program for their premium bands – Conrad, LXR, and Waldorf Astoria. The program allows you to receive extra perks – but the booking must be done through specific travel agents. The Hilton Impresario perks are as follows (August 2022):
– Daily complimentary full breakfast for up to two people per room
– A complimentary room upgrade, subject to availability at check-in
– A $100 property credit once per stay
– Early check-in and late check-out, subject to availability
– Double Hilton Honors points
Interested in Impresario bookings? I can recommend two travel agencies: Propeller Travel and TravelZork. I have used both in the past to make Impresario bookings.
Pros
Good quality for a reasonable price
An extensive pool area, a dedicated pool for Crockfords guests
Friendly service at the lobby (especially Crockfords)
Pleasant lobby atmosphere (Crockfords)
Plenty of restaurants in Resorts World
Cons
Do not expect upgrades based on your Hilton Diamond status
Quite basic rooms – lacks modern functionality
Noise insulation in the rooms
Extremely limited possibilities to use F&B credits
---
More Las Vegas hotel reviews:
How to get to Las Vegas? Read our business class flight reviews:
---