In early 2017 Finnair was temporarily using Iberia planes for their Miami route, so I was curious to test the fruit of this co-operation.
Lounge
My journey started with a visit to the Finnair lounge in the non-Schengen area at the Helsinki Airport (HEL), which was, at the time, quite empty.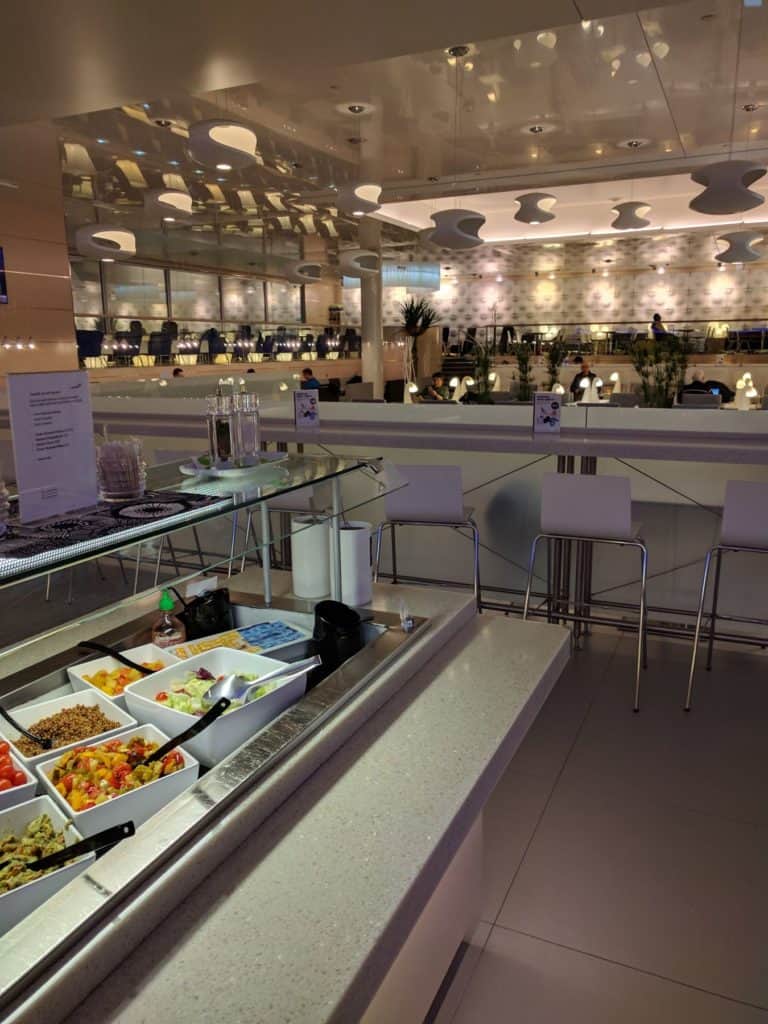 As usual at Finnair lounge, there were not that many food options available. The marinated chicken I tasted was decent, but nothing special.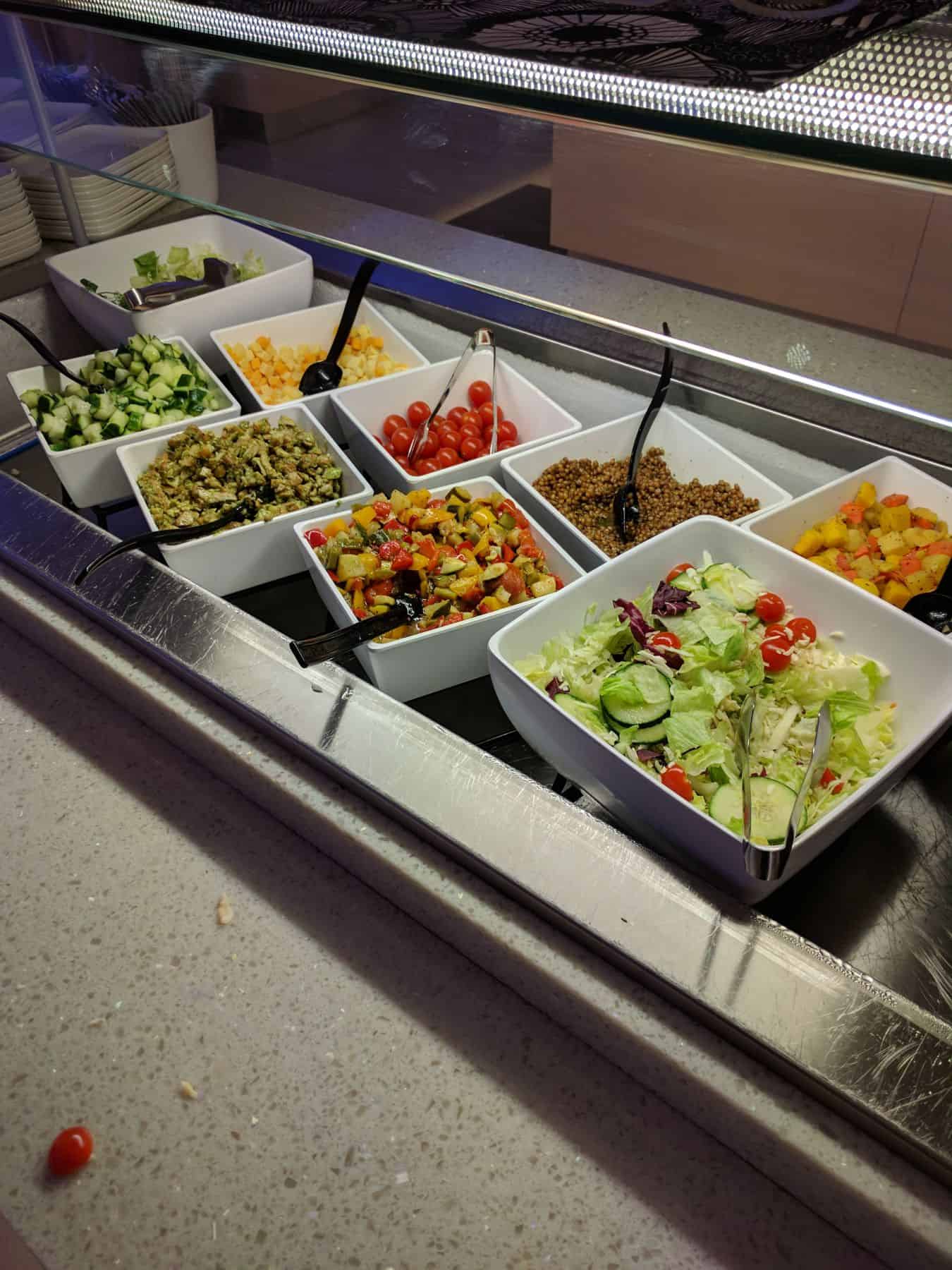 One thing not to miss at Finnair lounge is the traditional Finnish blueberry pie (photo above).
Boarding
I arrived at the boarding area just as boarding started and noticed two queues, one for the economy and the other for business class passengers and Oneworld top-tier members. In fact, the entire waiting area was separated, which meant that there was plenty of space in the business class section. Passengers were transported to the plane by bus, and Finnair had reserved the first bus just for business class passengers and Oneworld frequent fliers – definitely a big plus for Finnair.
Seat and the cabin
Entering the plane, I was greeted by the smiling Finnair crew and was guided to my seat 8L – which is one of the best seats on the plane. It was located in a "mini-cabin" which consisted of the last 2 rows of the A330-300 business class.
In my opinion, even row seats – 2 A/L, 4 A/L, 6 A/L and 8 A/L are the best spots, since they provide more privacy, whereas odd row seats are quite open towards the aisle (as you can see from the photo below). Try to avoid choosing the "honeymoon" middle seats found in rows 1, 3, 5, 7, and 8, unless you want to sit close to a stranger (or if you are traveling with a friend).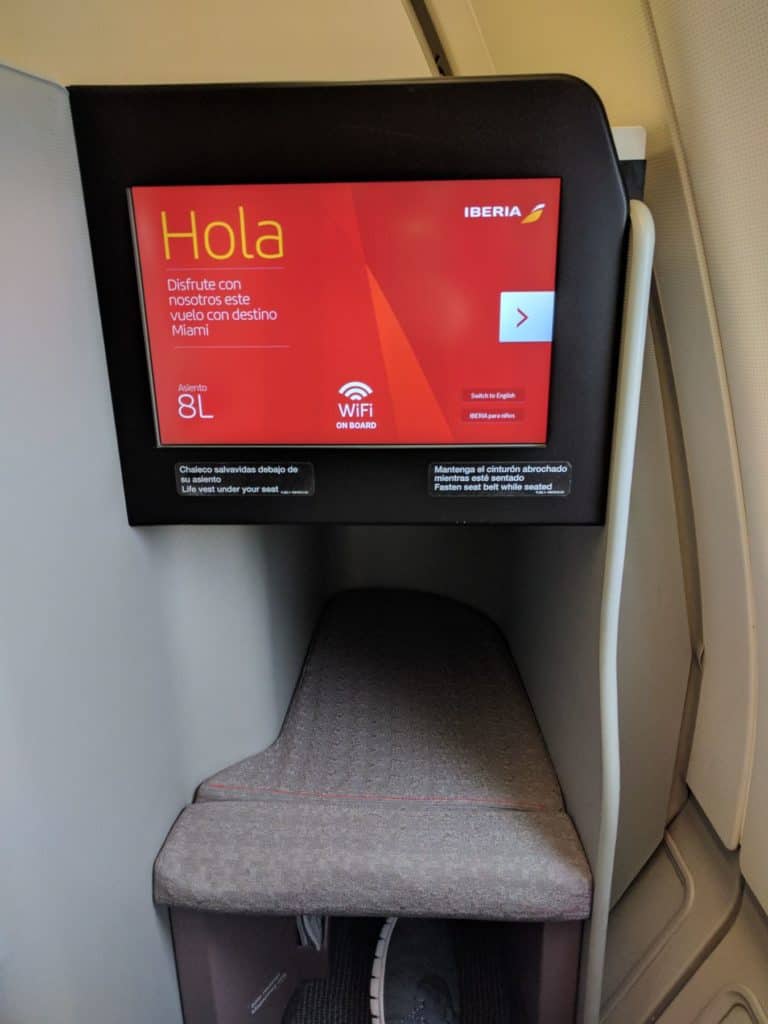 It was a daytime flight, but the mini-cabin remained relatively dark – a good thing if you intended to sleep. The main business class area was much lighter than the mini-cabin throughout the flight. On the negative side, the mini-cabin is in front of the premium economy section so it might get noisy, but in my case, the cabin remained silent.
The mini-cabin is also next to the galley, so if the curtains are not correctly placed, the light might bother you. On this particular flight, the crew also constantly chatted with one of the passengers, which was a bit annoying.
The seat itself was relatively comfortable, isolated from the aisle, and can decently fit a 189 cm tall person. On the seat's sleep mode, it goes down to full lying down position, so theoretically, you should be able to sleep well. However, as you can see from the photos, the foot section narrows quite a lot, and there is not that much room to move your legs while on the sleep mode, especially if you are much taller than 190 cm. The leg room was similar to the seat found from American Airlines 777-300.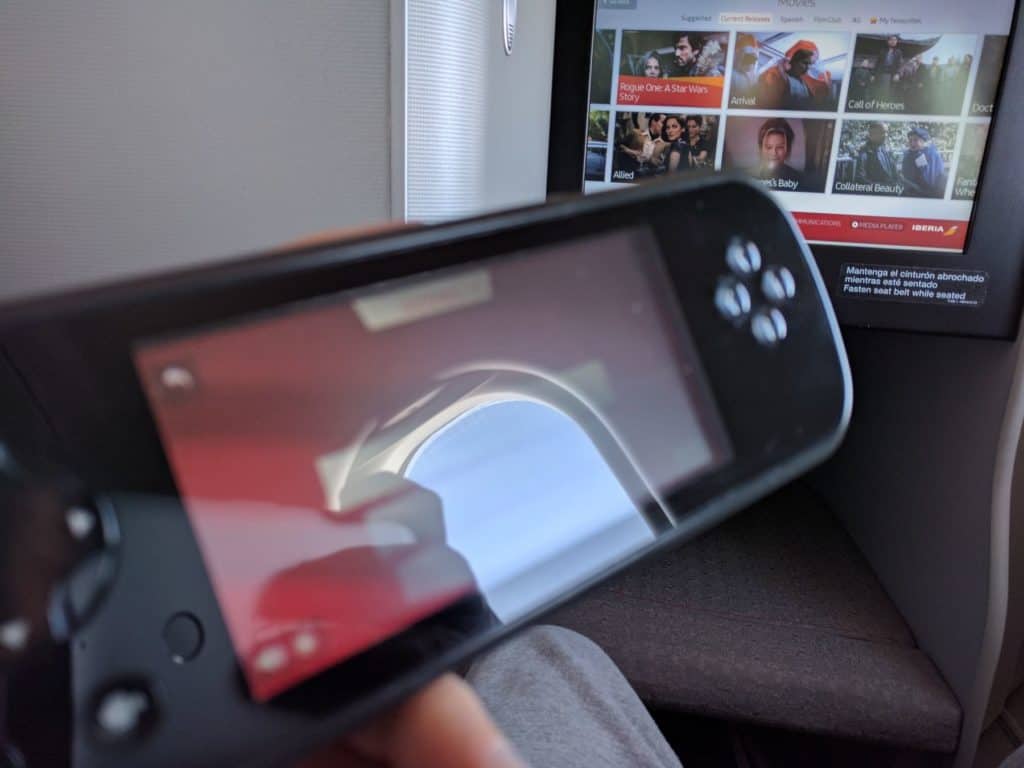 Seat controls were the usual, and you could freely adjust the seat to your liking, the only not-so-common feature was a lower back massage, which I found funnier than relaxing.
One big downside with the seat was the amount of storage space. There was only a small magazine "pocket" available, which was too small for example to store my iPad Air.
The amenity kit that was waiting for me on my seat was traditional Finnair style and made by the Finnish company Marimekko. It included the basics – a toothbrush, earplugs, eye mask, and Clarins products.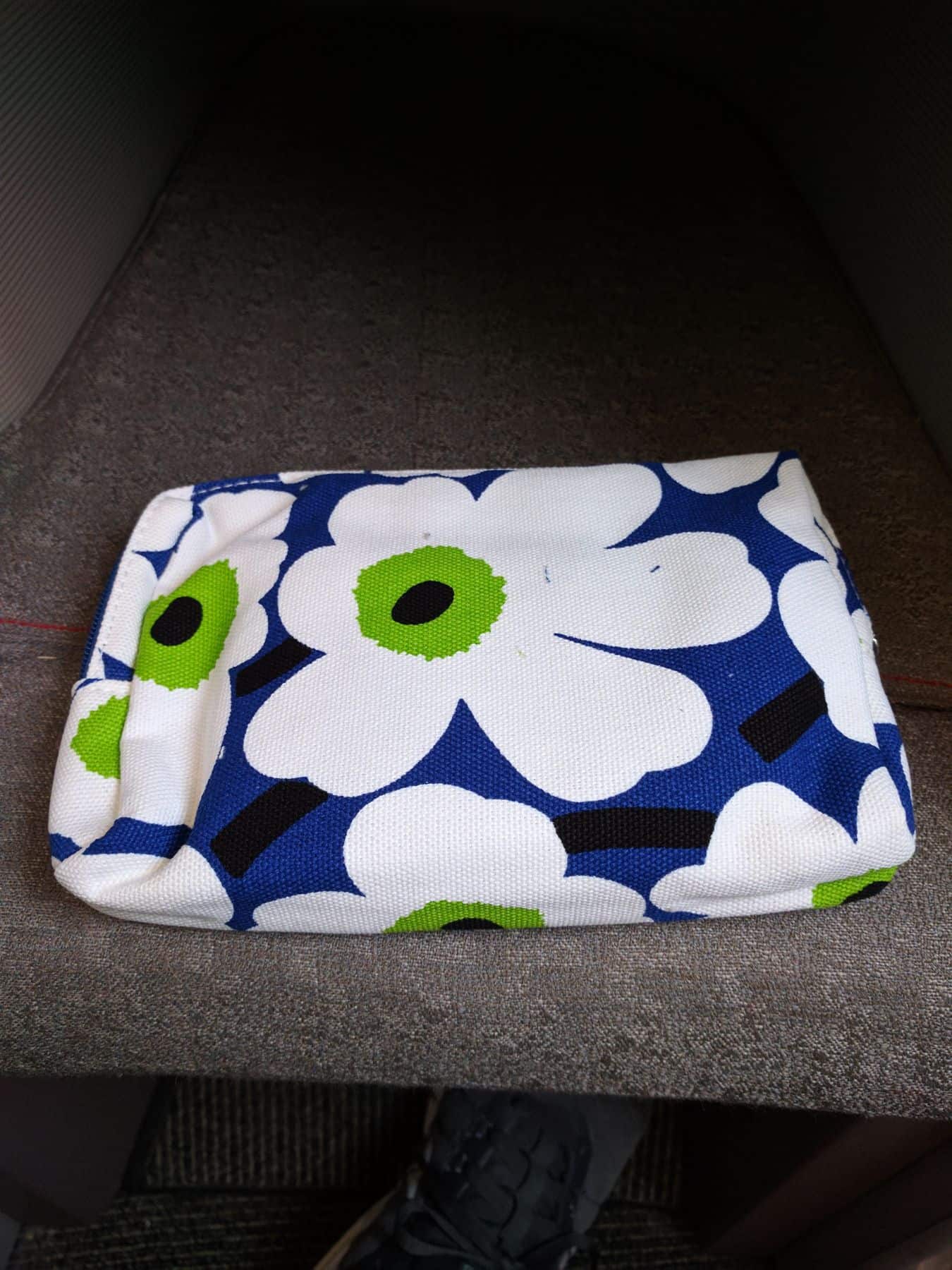 Finnair A330-300 Marimekko Amenity Pouch.
Food and drinks
After a while, the flight attendant came and offered me juice and champagne. At the moment, Finnair offers only Nicolas Feuillatte Brut, which is good "entry-level" champagne.
For wine enthusiasts, Finnair had Chateau De Rochemorin 2013 (Sauvignon Blanc), Villa Maria Private Bin Marlborough 2015 (Riesling) and Chateau De Come 2011 (50% Cabernet Sauvignon, 50% Merlot)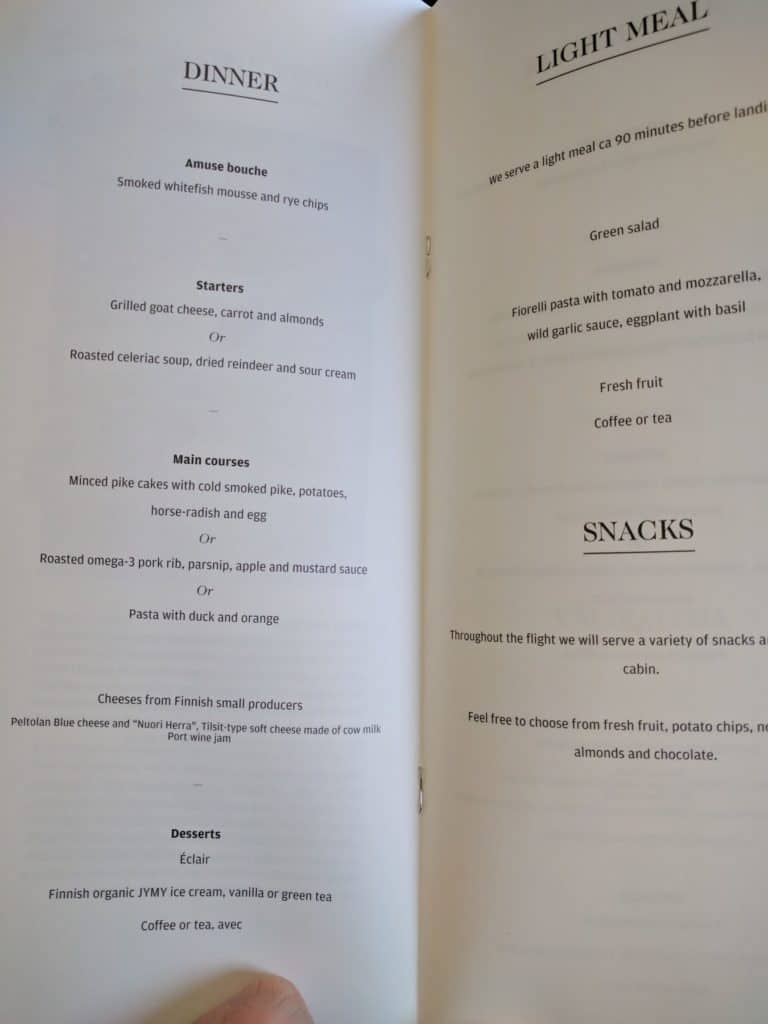 Dinner started with an amuse-bouche – smoked whitefish mousse and rye chips. I paired that with Finnair's signature drink Blue Sky, which proved to be a decent pre-dinner refreshment.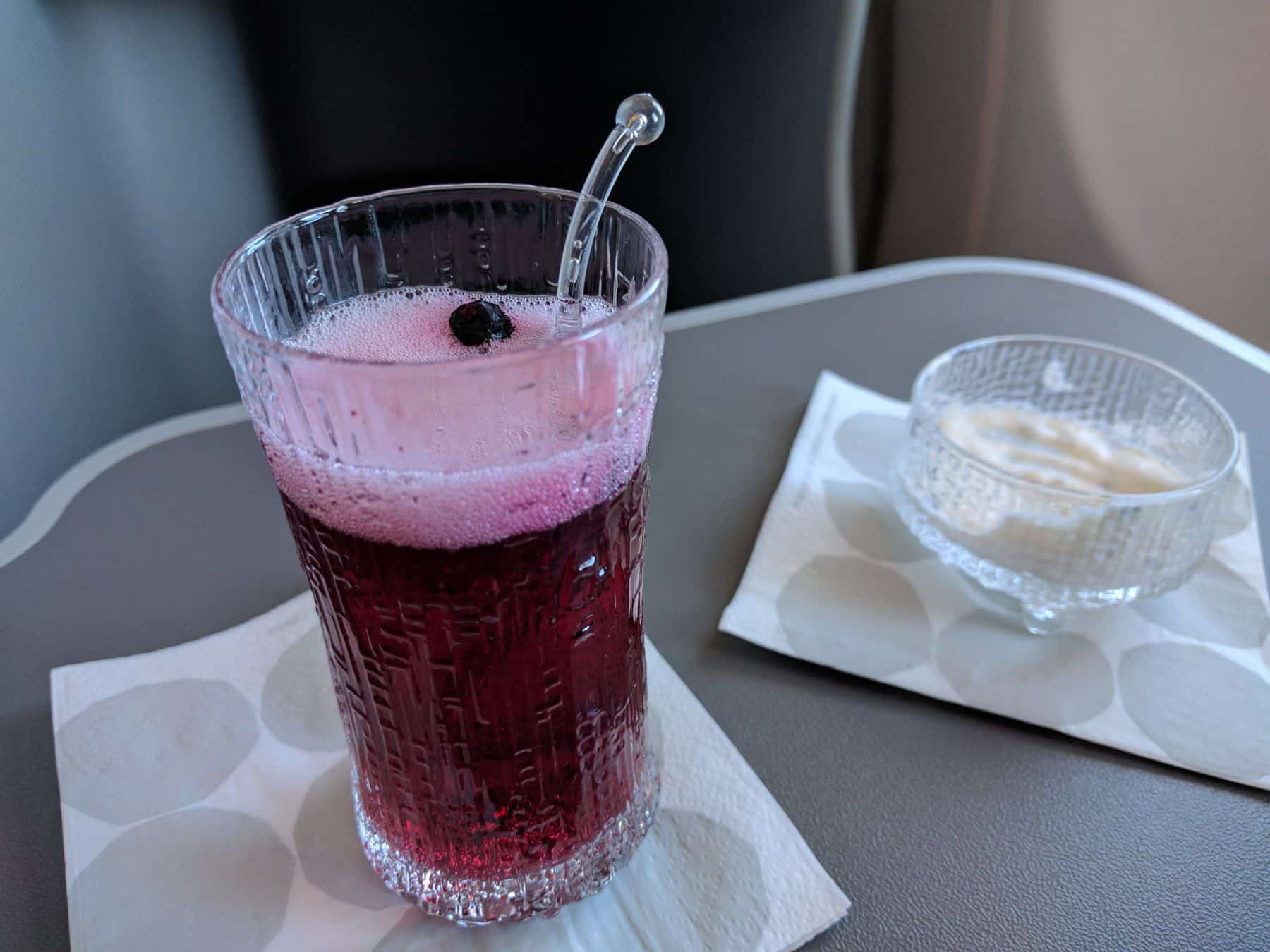 As the main course, I had the grilled goat cheese and minced pike cakes, which both were just barely okay, nothing really special.
The organic vanilla ice cream that I had for dessert was quite good, but not even close to my favorite, Häagen-Dazs (which Finnair is actually serving on some of their flights).
For the light meal, which was served 90 minutes before landing, I had salad and pasta, which I didn't like at all – it was quite tasteless and had mushrooms in it which I absolutely hate. For some weird reason, Finnair seems to be obsessed with mushrooms.
Media & entertainment
The fifteen inch TV screen was sharp and watching movies was comfortable even in the sunlight, thanks to the bright screen. The offering on the in-flight entertainment system was excellent, in addition to the movies, there was a lot of HBO series available, including full seasons of popular shows like Game of Thrones (season 6) and Night Manager (which is an excellent series by the way).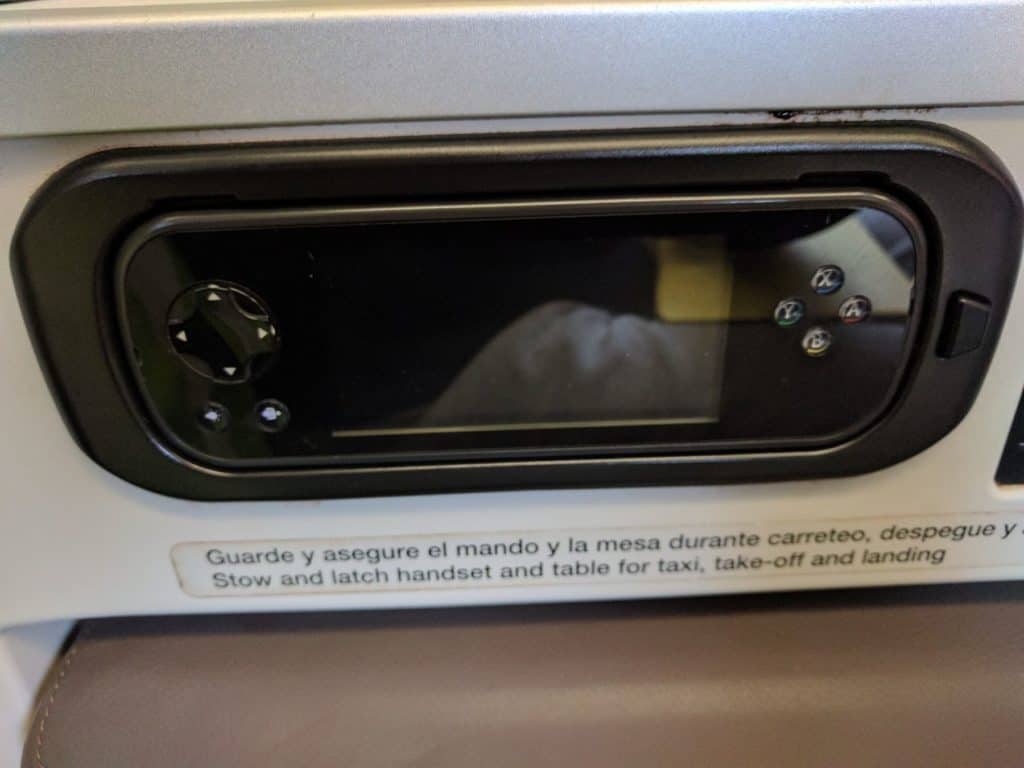 In-flight internet was available, but it wasn't free for business class users – which, again, was weird.
Finnair uses Phitek noise canceling headphones on their A330-300 planes, which are better than the average airplane headphones but are not at all comfortable. The noise canceling feature is also not the best there is. For example, the Bose QuietComfort headphones on Finnair A350-900 are far better, probably even the best noise canceling headphones I've ever tried.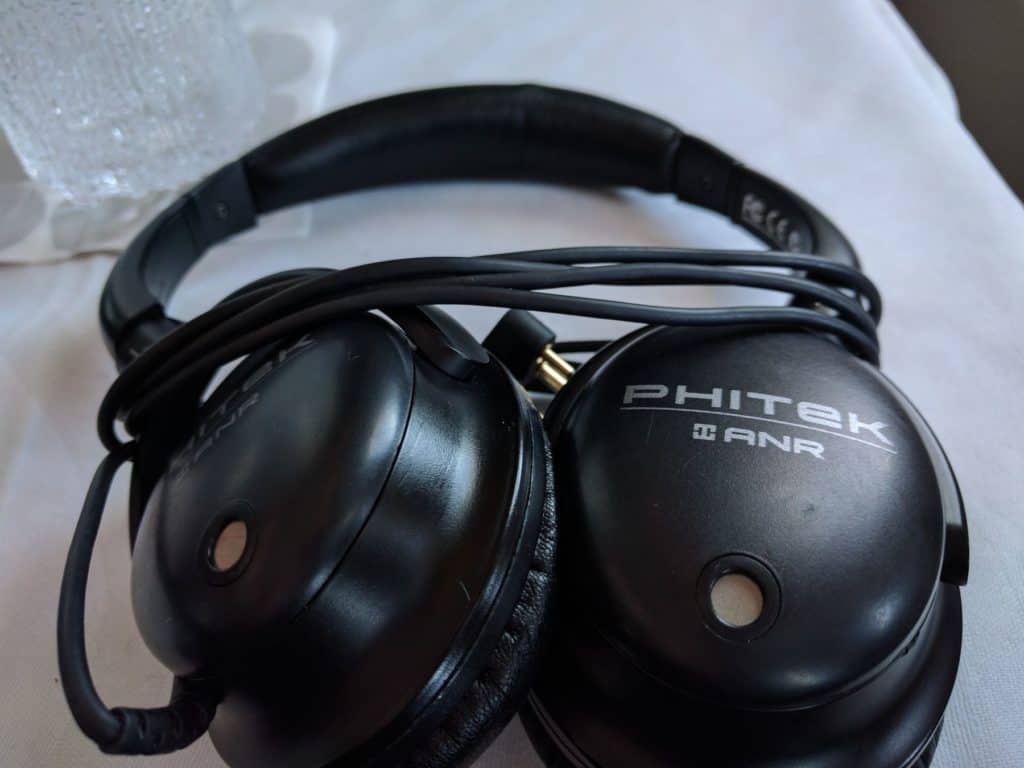 Service
I think I'm repeating myself here, but I have never had excellent service on a Finnair flight, and this flight was no exception.
For example, flight attendants did not actively offer any additional refreshments like water or juice and blankets were not given at all. The cabin was quite warm, so I didn't really need a blanket, but the fact that one was not offered still felt a bit odd.
Conclusion
A nice, quiet cabin
Comfortable and very private seat
Mediocre (but typical Finnish) service
So-so food, I've had much better, even on Finnair
---
How does Iberia A330 compare against regular Finnair planes? Check out our Finnair business class reviews: