During my May 2018 trip to Bangkok, I stayed a few days at Millennium Hilton, located on the eastern side of the Chao Phraya river.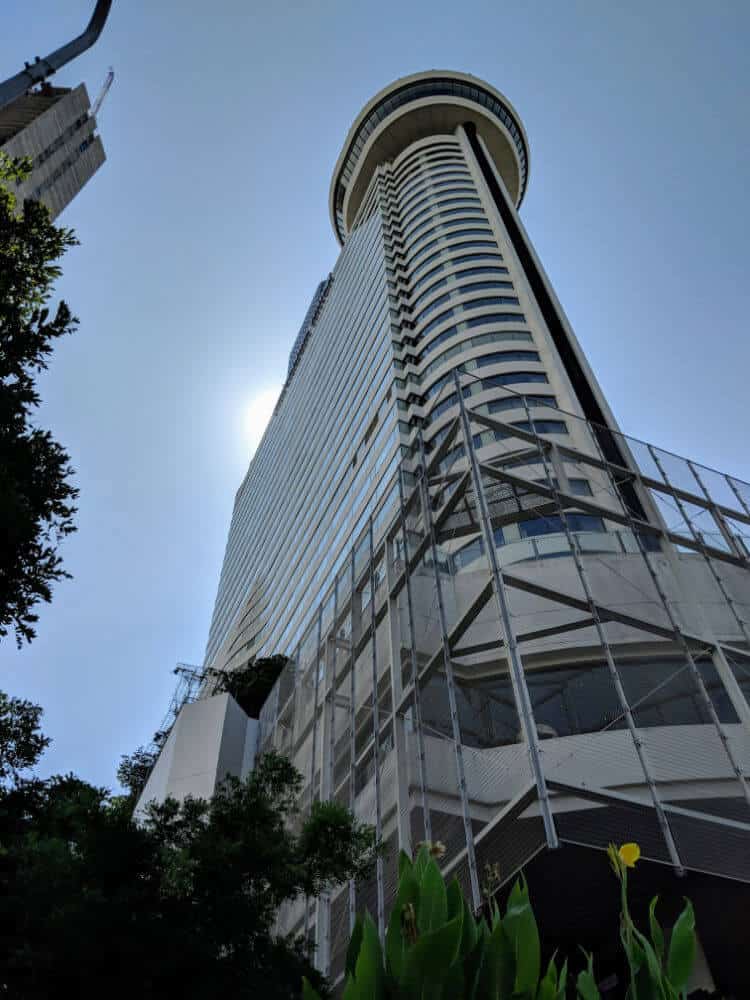 It's a perfect place for relaxing and enjoying the sun, but a bit far from the center of the city. To get to for example Siam Centre, you have first to travel five stops on a train. Or you could take a taxi/Grab, but during the eternal Bangkok rush hour also that takes forever.
Check-in
The vast lobby area has a modern vibe, creating a very welcoming atmosphere. Check-in process was handled quickly without any extra hassle. This time I didn't get any (Hilton Diamond) upgrade, maybe because the hotel is undergoing a huge renovation, both in rooms and pool area.
Room
As mentioned, rooms are being renovated, and mine was definitely not one of the renovated ones. It was clean, but otherwise really old and bland – as you can see from the photos.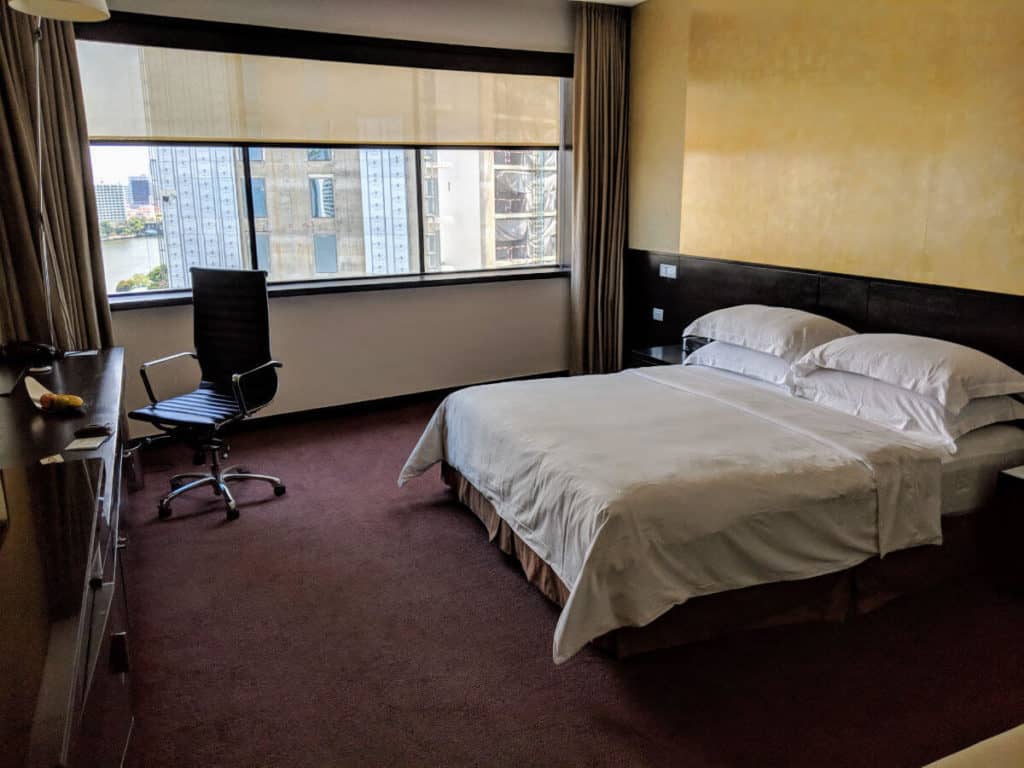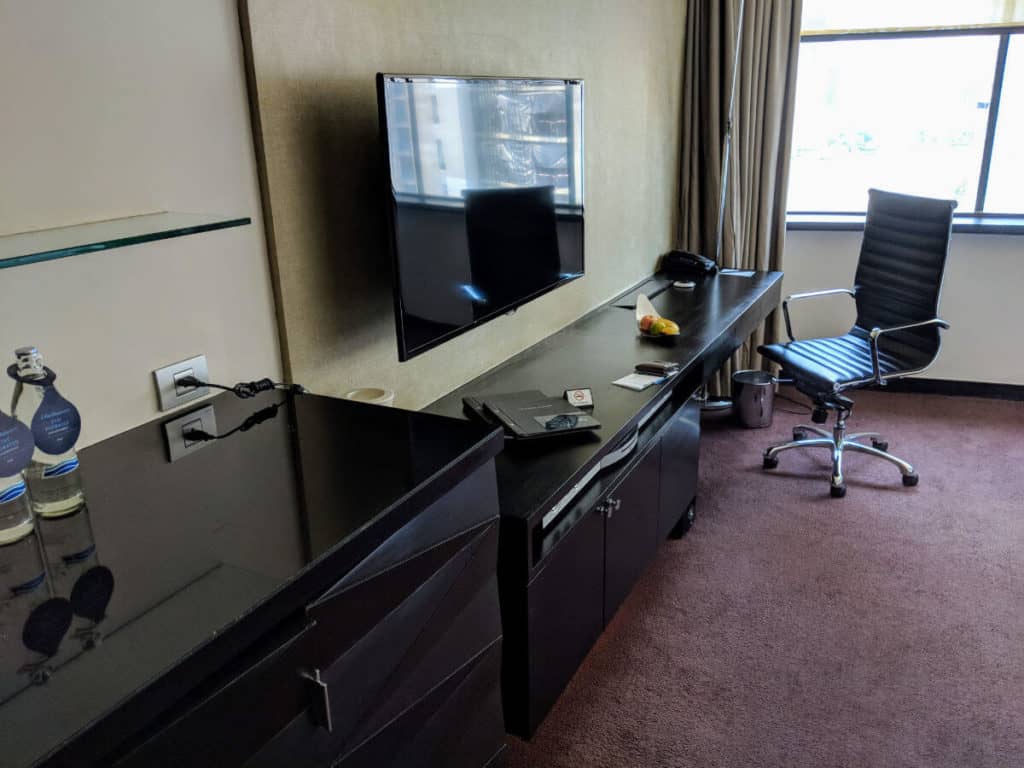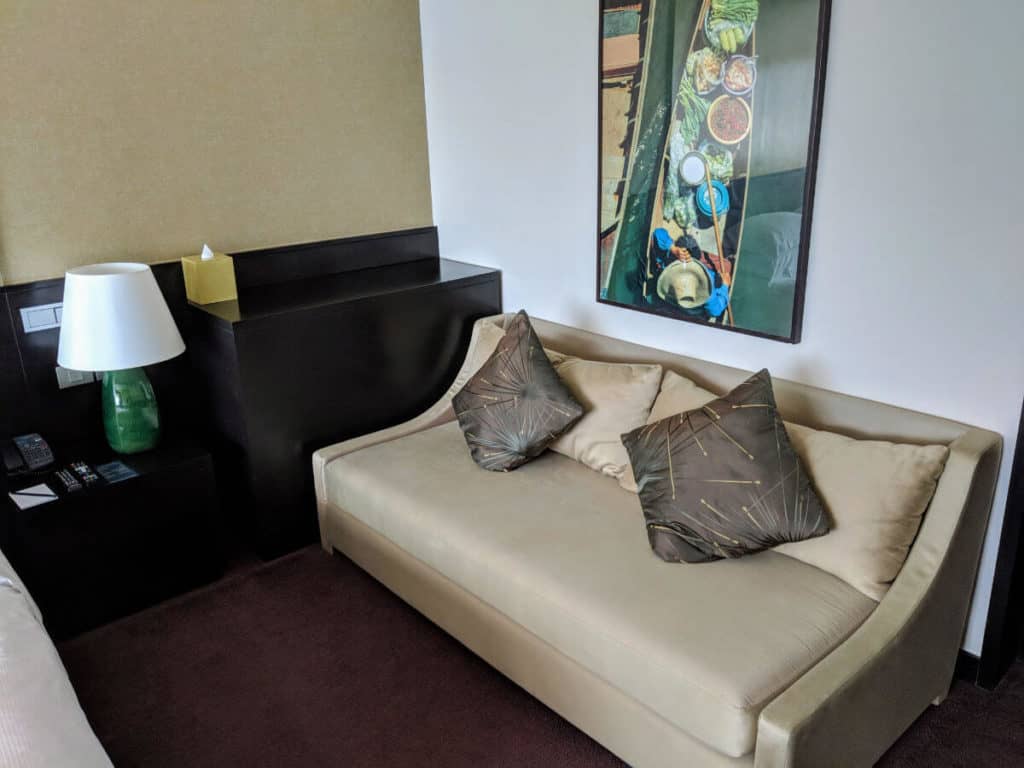 Pool
The fourth-floor pool area is facing east, so enhance your tan all day long. During my area, there was a lot of construction work going on – which should be over in a few months (October 2018).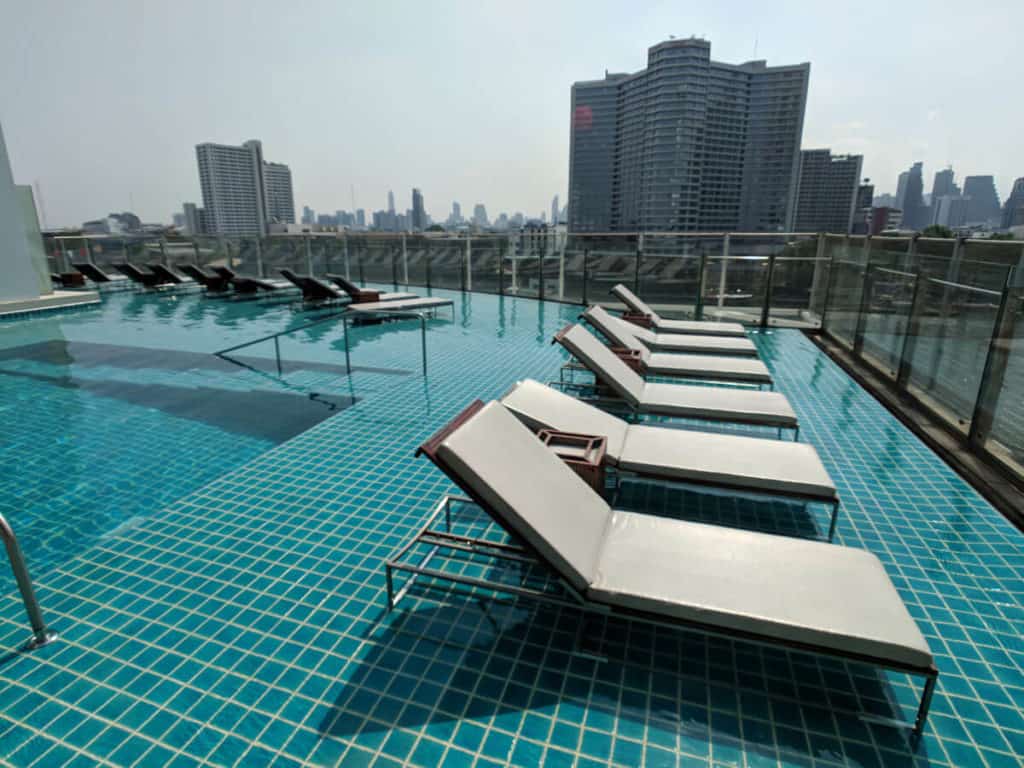 There is also a spa, which I didn't have time to test during my visit. But from the outside it looked rather nice, definitely worth checking.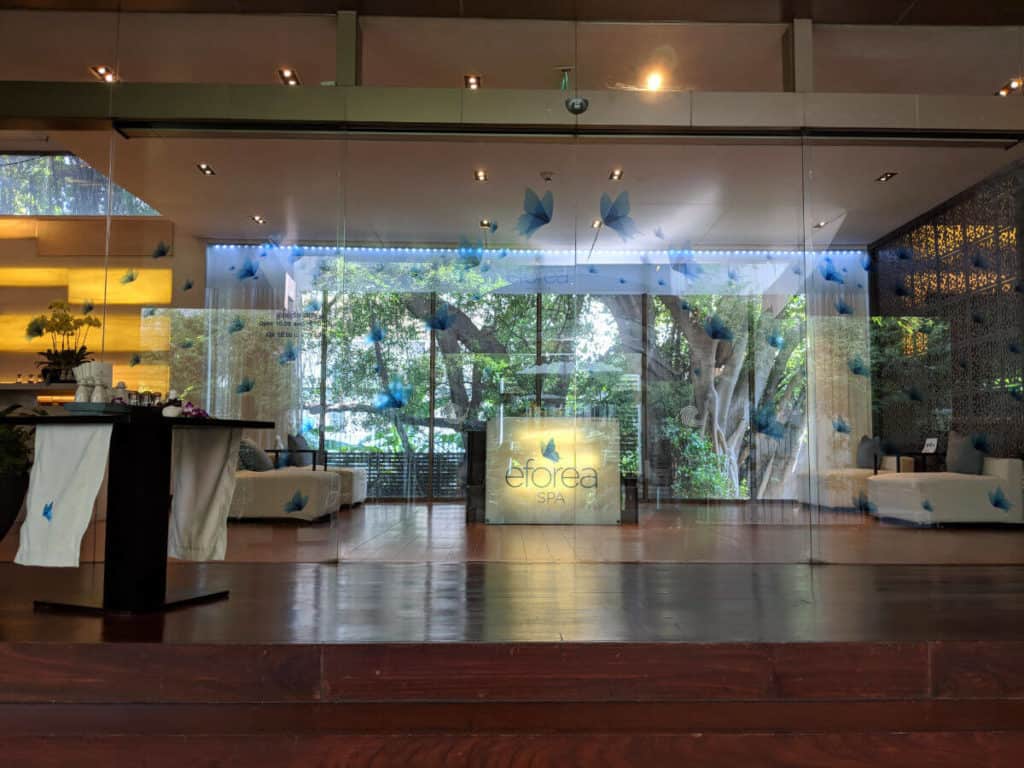 The Views
One of the best features of the hotel is an excellent view of the Chao Phraya river.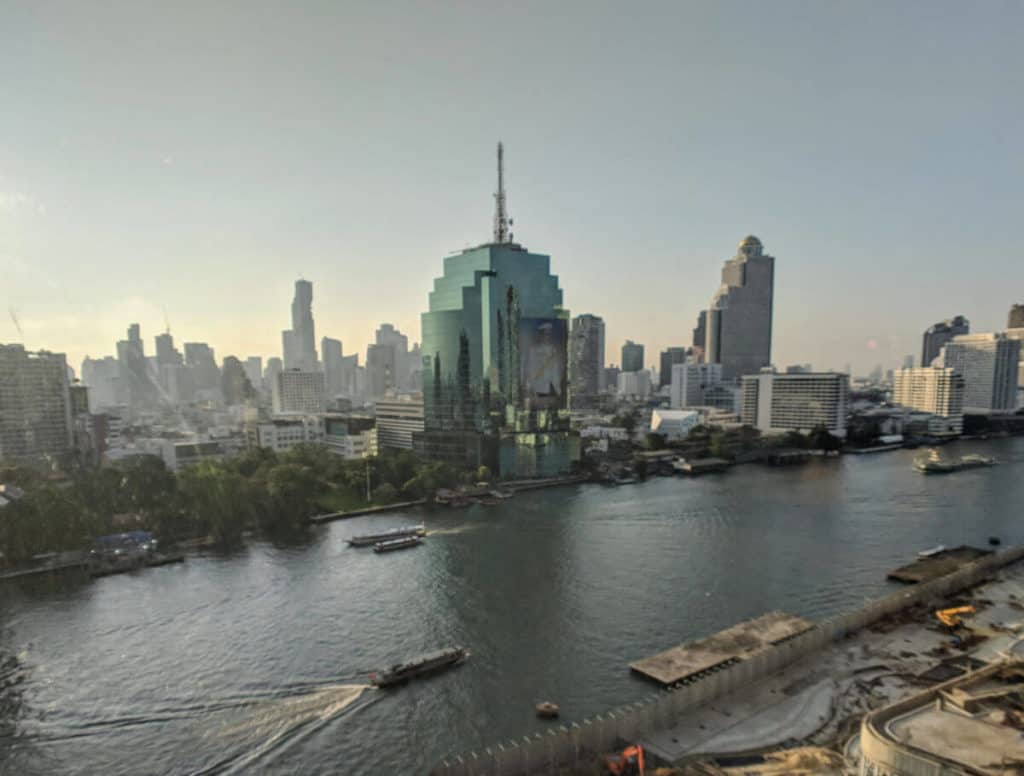 The River – seen from the room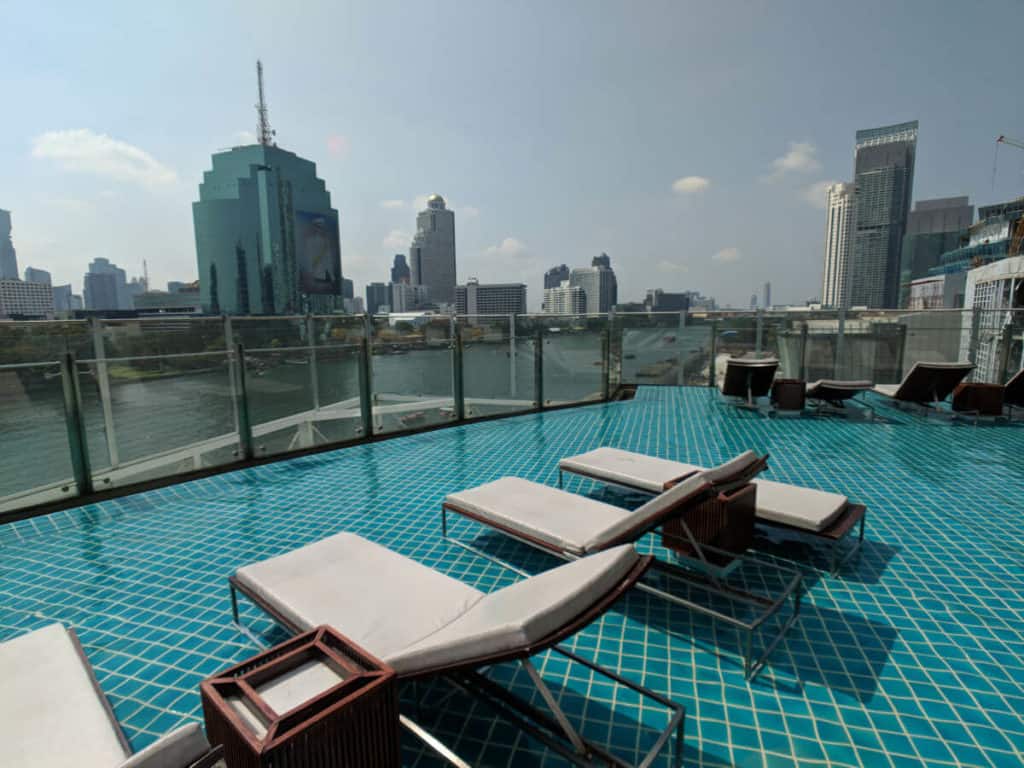 The River – seen from the pool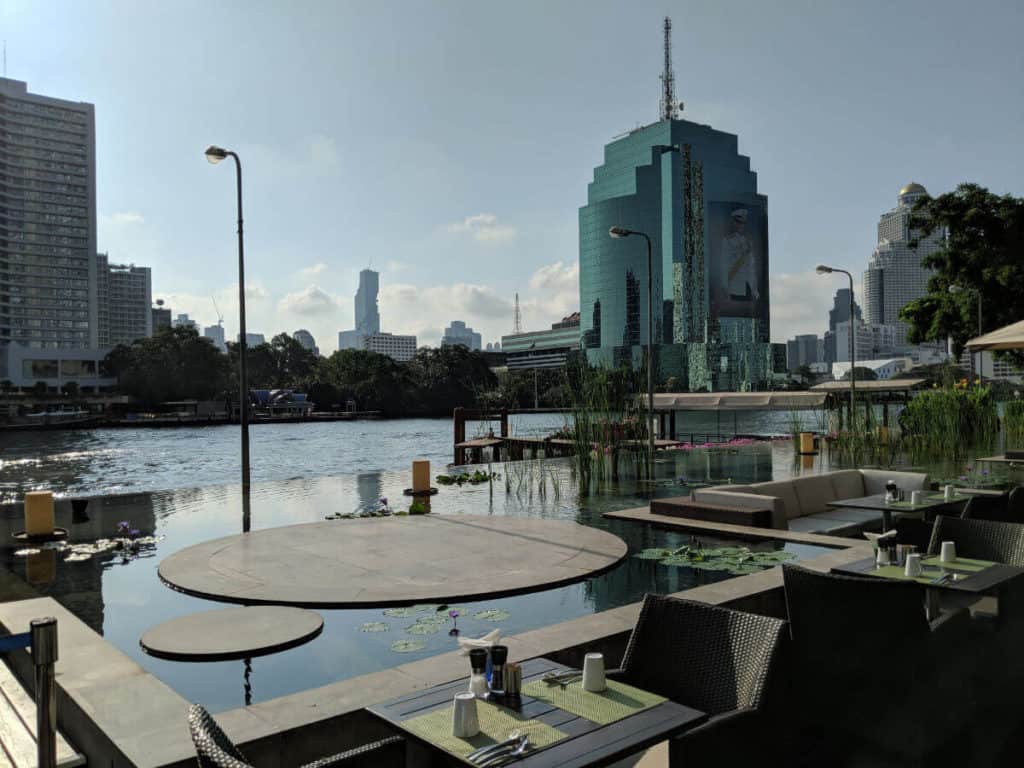 The River – seen from the restaurant on the ground level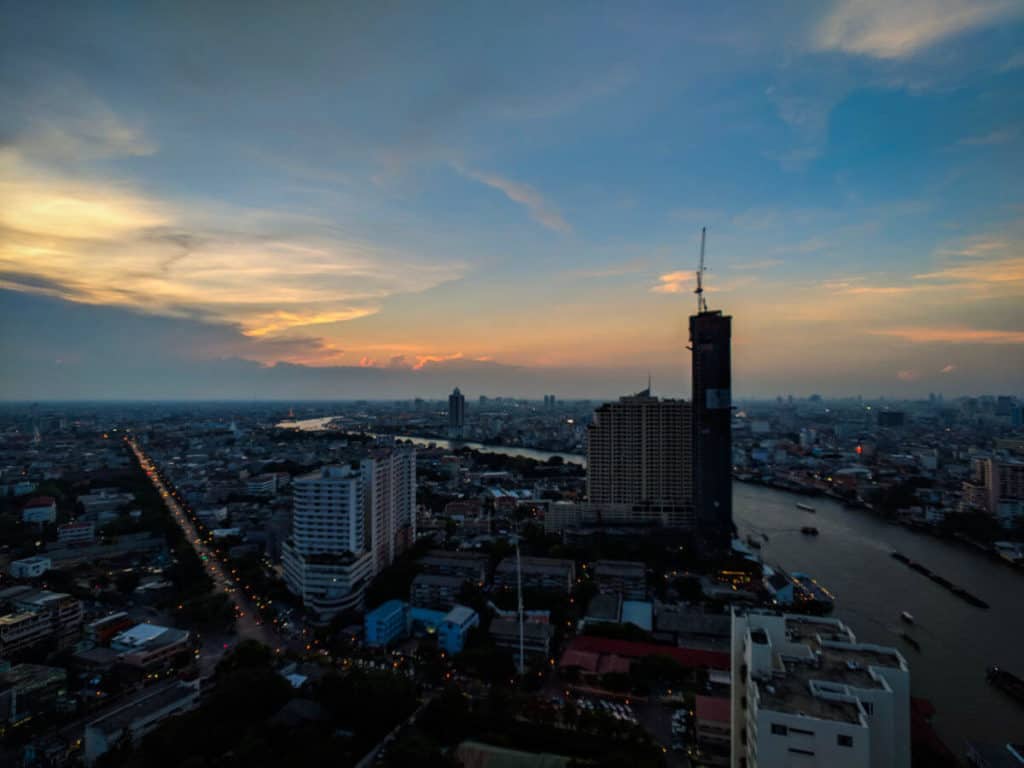 And as an icing on a cake, ThreeSixty rooftop lounge offers fabulous views over the city. A hidden gem among Bangkok's rooftop bars.
Executive Lounge
As a Hilton Diamond member, I had access to the Executive lounge on the 32nd floor. As usual, there was a small hot menu available during the evening, as well as alcoholic drinks. In my opinion, the lounge was almost as lovely as the one in Conrad Bangkok (review coming soon).
You can eat the breakfast at the lounge, but I'd definitely recommend choosing the lobby restaurant instead. The selection of different dishes is huge, and there is also an outdoor seating option with views of the river (see photo below).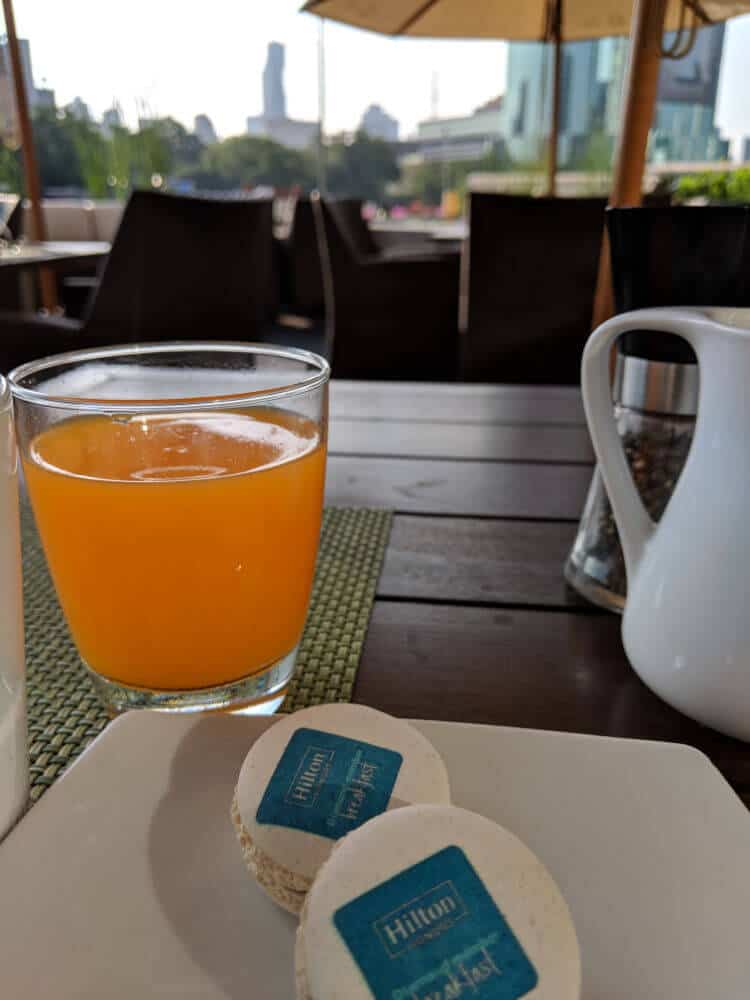 Conclusion
The location has it's pros and cons, depending on what you are looking for
Old and worn-out hotel rooms (but being currently renovated)
Great executive lounge and rooftop bar with breathtaking views
Not very good value for the money, since you can usually stay at Conrad for almost the same price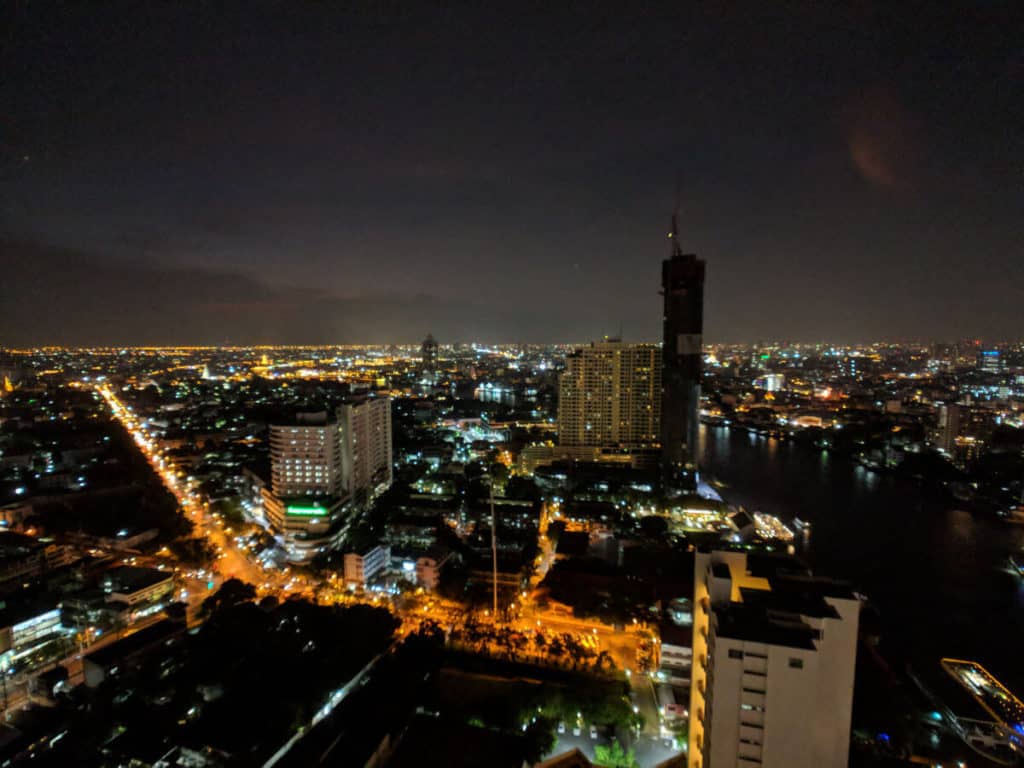 Millennium Hilton contact info
Address:
123 Charoen Nakhon Rd
Khwaeng Khlong Ton Sai
Khet Khlong San
Krung Thep Maha Nakhon 10600
Thailand
Phone: +66 2 442 2000
Website:http://www3.hilton.com/