The Yeatman Hotel, overlooking the Douro river and Porto city, is one of the best hotels in Porto (Portugal) and also one of the finest wine hotels in the world.
Booking options
The Yeatman is part of Relais & Châteaux group, a collection of luxury boutique hotels, resorts, and villas. Relais & Châteaux also have their own loyalty program, called Club 5C – but it offers only minimal benefits compared to bigger players like Marriott or Hilton.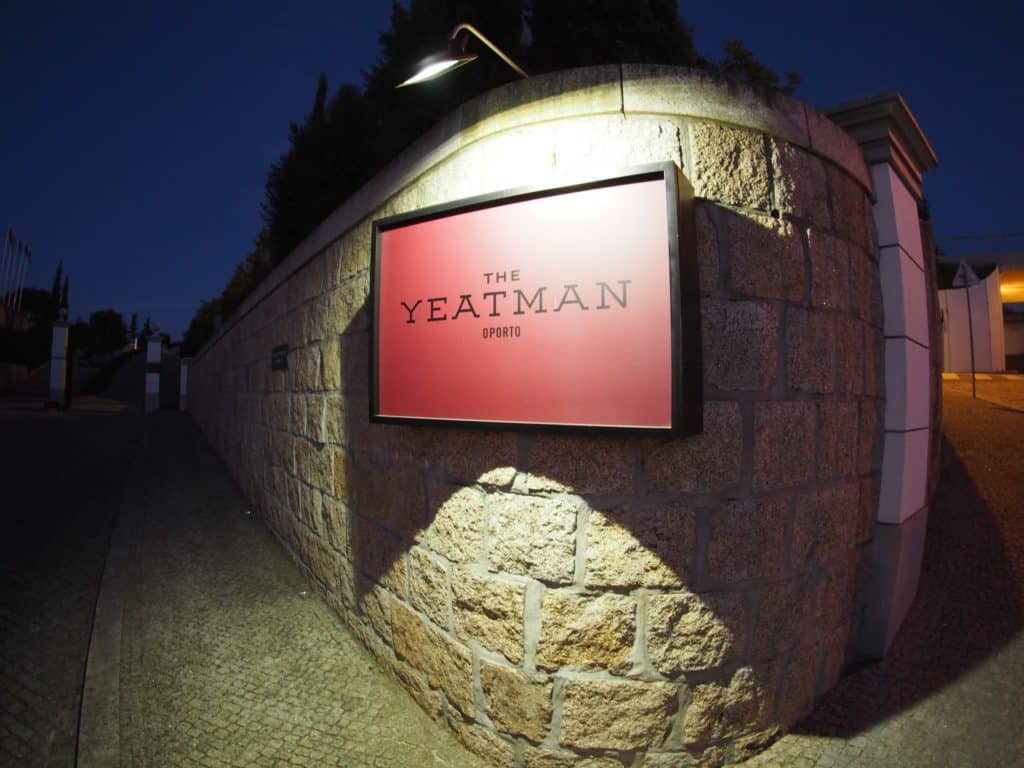 We decided to make our booking through Virtuoso, which is a network of luxury travel agencies, offering significant benefits for hotel bookings made through their system.
In the case of The Yeatman, the promised benefits were:
Upgrade at time of arrival, subject to availability
Complimentary Buffet Breakfast at "The Orangerie" OR Continental Breakfast through Room Service for two (daily for the duration of the stay)
$100 equivalent Spa Services credit to be utilized during stay
Signature Cocktail at Dick's Bar
VIP Treatment in the room upon arrival (Bottle of Port Wine + Portuguese Custard Tarts)
Tour and Port Wine Tasting at Taylor's Port Wine Lodges
Early check-in/late check-out, subject to availability
Complimentary Wi-Fi
In reality, we received:
Breakfast buffet, $100 in Spa services, signature cocktail and complimentary Wi-Fi – all ok
No upgrade (although all rooms are pretty nice)
In-room VIP Treatment was missing, but there was a welcome letter 🙂
Early check-in was not successful, had to wait almost until 15:00.
After a lengthy negotiation, we managed to get one extra hour for check-out (so 13:00)
Didn't try the wine tasting tour
Check the current benefits and book your room at The Yeatman through Virtuoso.
Location and Check-in
The Yeatman is located on the south side of the Douro river, in the city called Vila Nova de Gaia, Portugal. Together with its northern neighbor Porto, they form Porto Metropolitan Area.
The hotel is about 20 minutes south by car from Francisco Sá Carneiro (OPO) International Airport, UberX (UberSelect or Black are not available in Porto) costs about 14-20 euros from the airport to the hotel.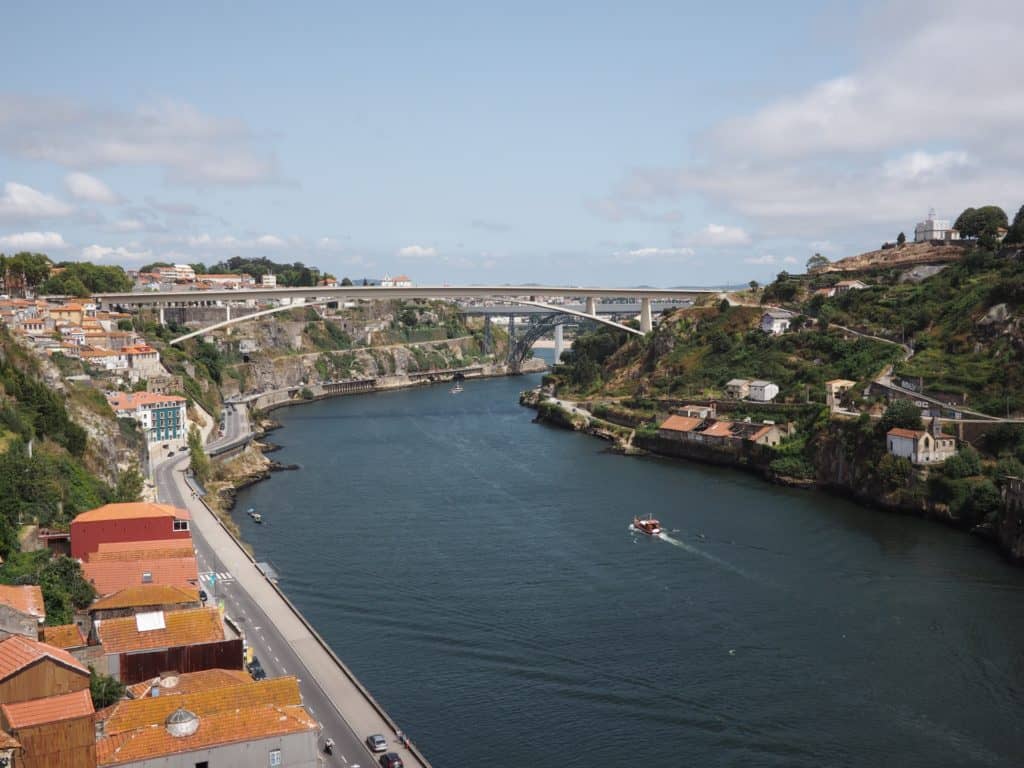 During our visit the check-in procedure started quite well, there were no queues, and friendly lobby staff took care of our luggage. We arrived at the hotel around noon, and unfortunately, our room wasn't ready. We were directed to wait at the lobby bar, which has fantastic views over the Douro river and Porto city.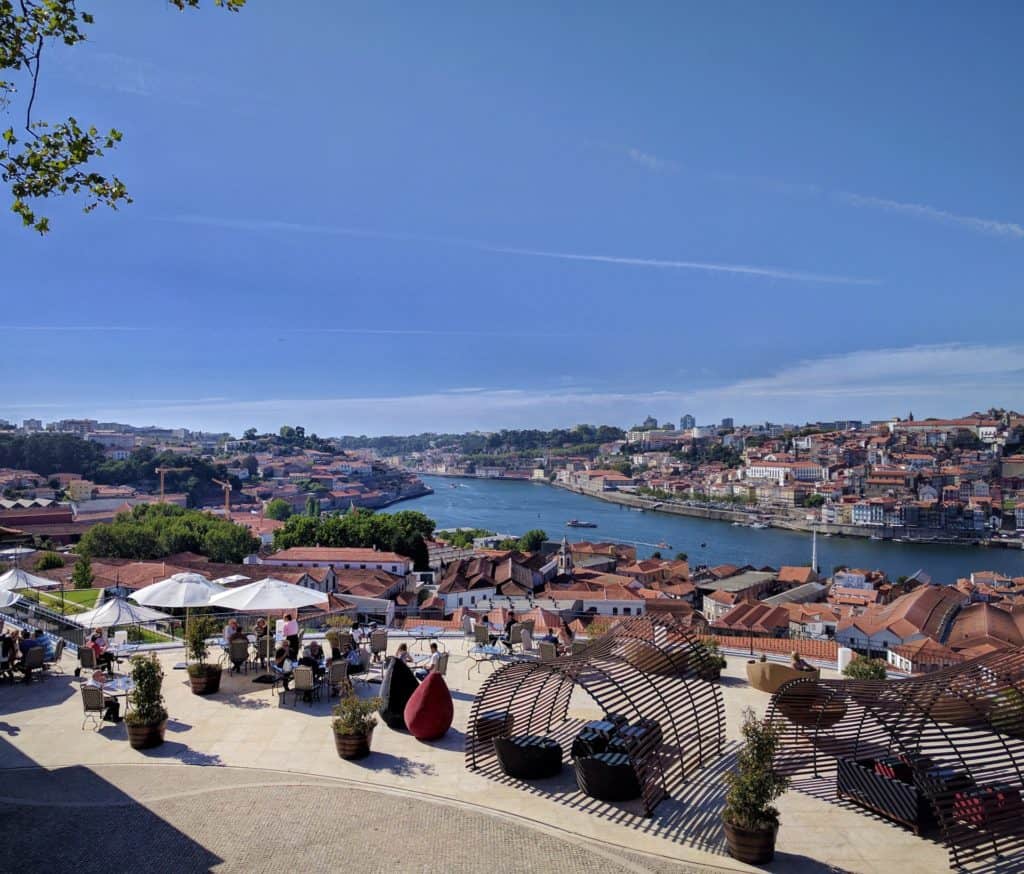 Our "short" wait ended up being over two hours, but eventually, we were guided to our hotel room. While walking there, we were given a short introduction to the hotel and its history.
The Room
Every room in The Yeatman is facing the river, so the views are more or less the same (=stunning). There is also a balcony on each room, which is definitely a big plus.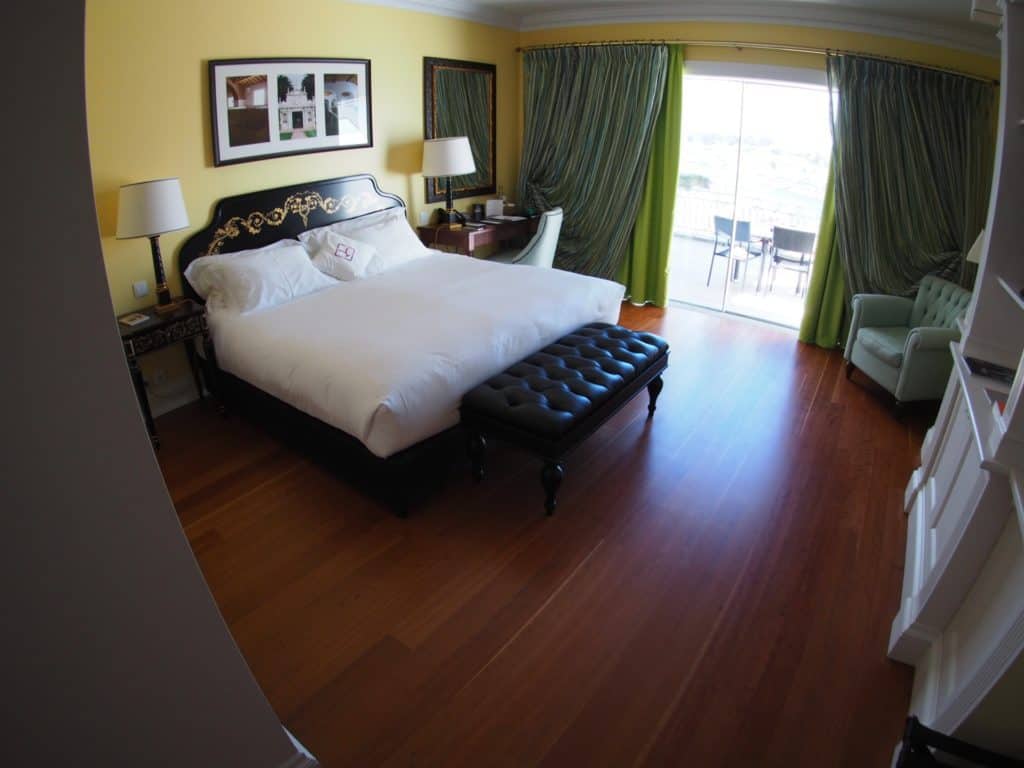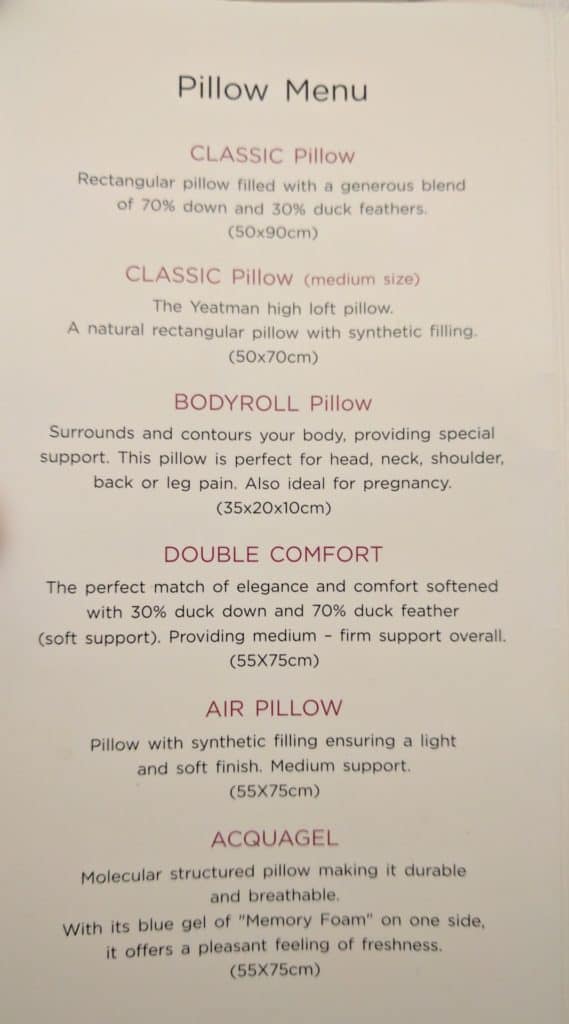 There were plenty of USB and electric plugs for charging your devices and a HDMI port for connecting your device to the TV screen.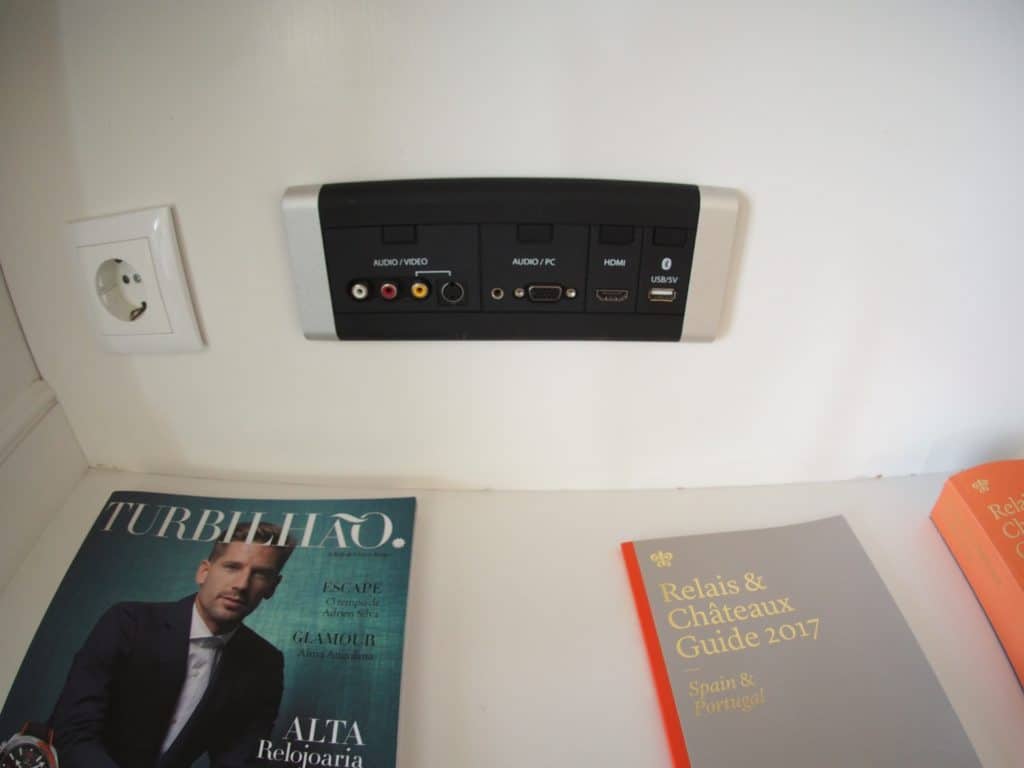 The bathroom had warmed floor, which is a nice touch, even during the summer season. The bathroom amenities were from French company Caudalie.
If you want to stay off the grid during your vacation, The Yeatman offers a perfect option for that, since their wireless Internet was not very good. The connection was breaking a lot, and there were many places with really weak reception.
Dining options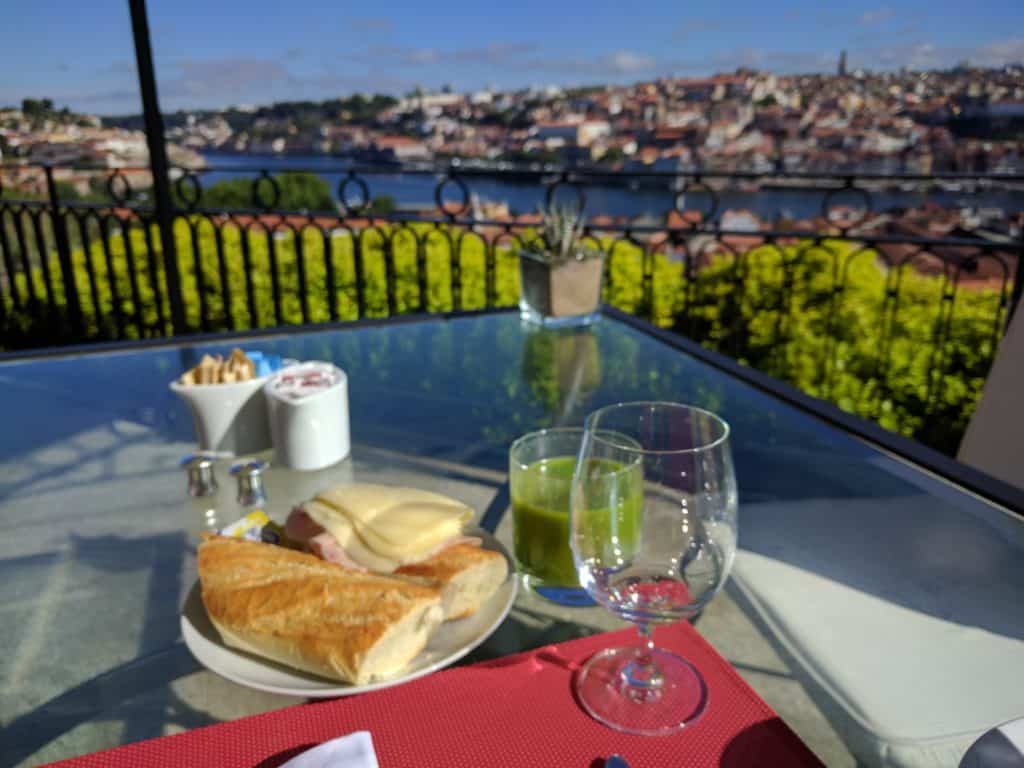 The breakfast buffet was served daily at The Orangerie restaurant with plenty of outside seating options on the balcony. The quality of the food was mostly good, but I would have liked more variety. I wouldn't call the breakfast a five-star experience, especially if you are staying at the hotel for more than a few days.
There is an excellent restaurant with two Michelin stars inside the Yeatman Hotel and another great restaurant, Barão Fladgate, next door at Taylor's winery. Other than that, there are not many options nearby. You can walk down to the riverside and find lots of overpriced plastic chair restaurants, or you can take a taxi to the Porto side of the river.
Pool, Spa and Gym
There is an indoor and outdoor pool available. Around the outdoor infinity pool, there are plenty of chairs for sunbathing.
The gym was spacious and relatively well equipped. There were few cardio machines, some weight machines, and a free weights area.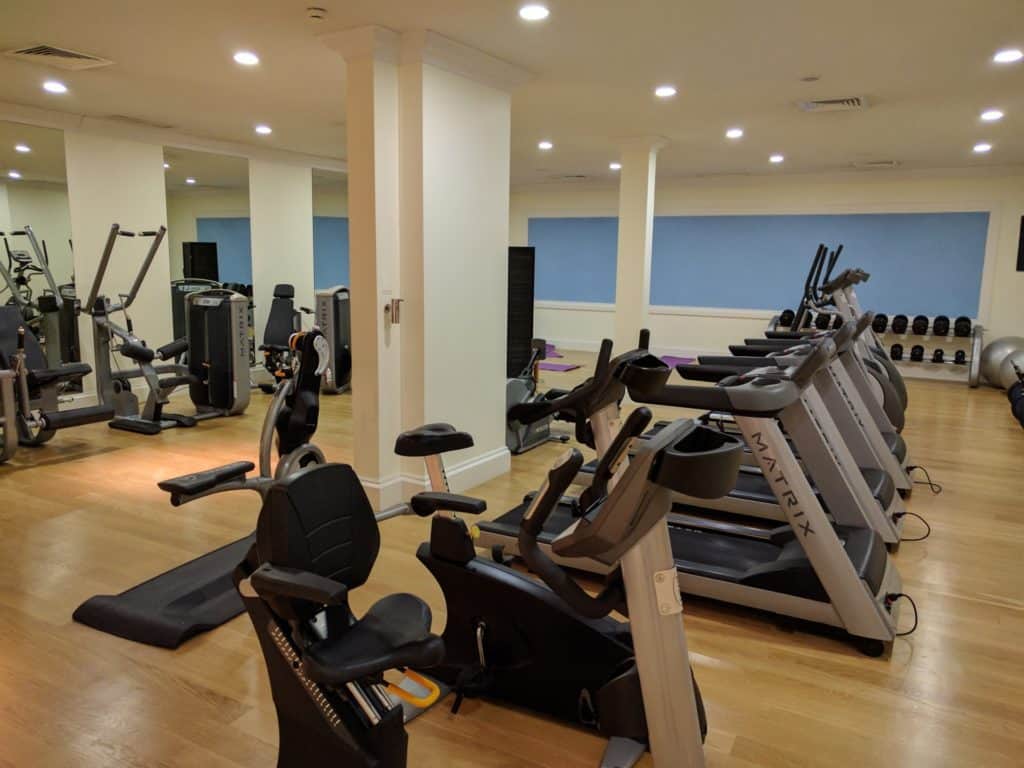 The spa area was tranquil and comfortable, during our stay we were the only customers. The staff was very friendly, and the whole experience was enjoyable. Definitely recommended for relaxation.
Conclusion
Fantastic views overlooking the river
Spacious modern room with a balcony
Nice, elegant vibe throughout the hotel
Not much to do nearby (need a car)
Problematic Wi-Fi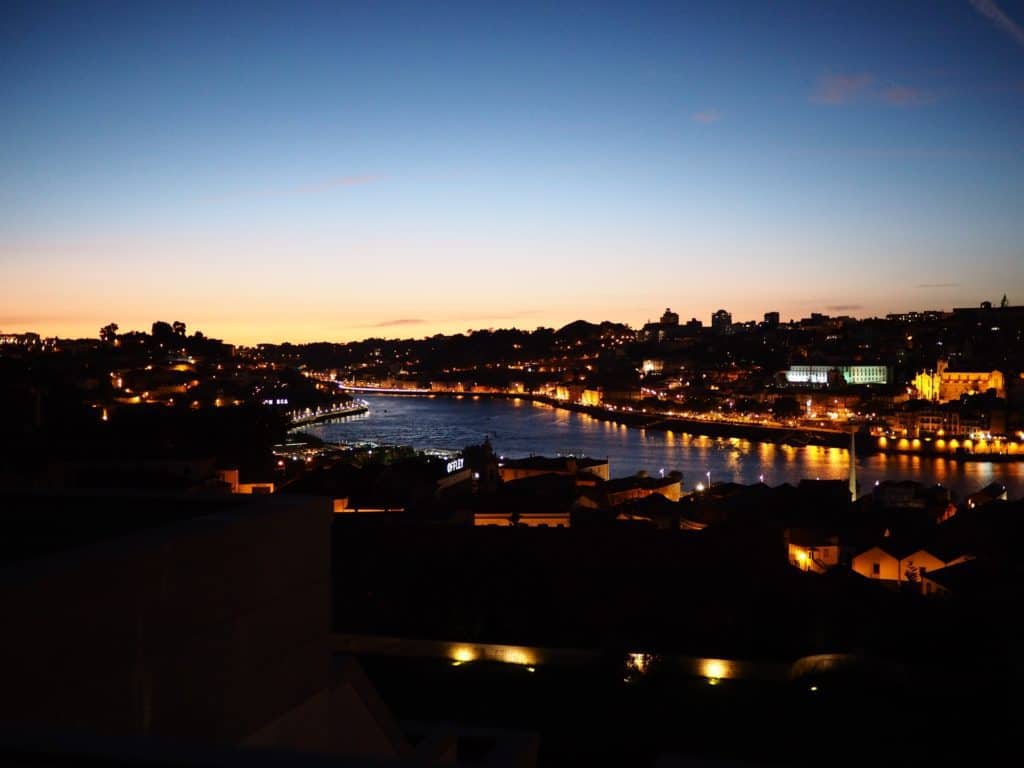 Want to read more hotel reviews? Start with these: